Bike for Mike
Sunday May 1, 2022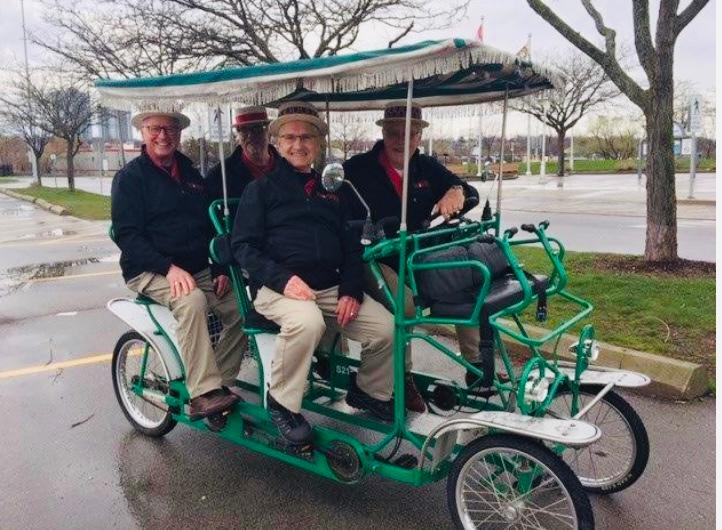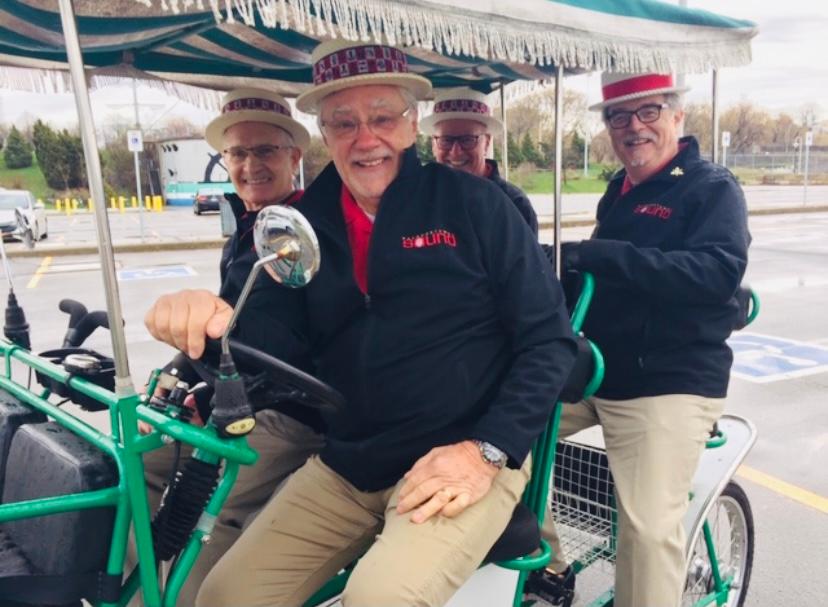 On Sunday May 1st, a quartet from our chorus entertained the crowds at the
Bike for Mike
event in Hamilton. We may add that they got to drive around in an amazing bike we feel is perfect for a barbershop quartet!
A big thanks to Paul Wagg (bass), Ed Johnson (baritone), Ron Coulter (lead), and Richard Heuss (tenor) who entertained the crowds at the Bike for Mike event today. We hope you stayed dry and enjoyed riding the perfect quartet bike as well as singing up a storm! Troupers all, in the true HTS spirit.
At Bike for Mike, the mission is to get kids physically active on a daily basis because of the transformative effect this can have on the way they experience the world. We do this by creating better opportunities for them to walk/wheel to school. This is the one activity that we can think of that benefits their physical, cognitive, and mental health, their independence, and teaches them the value of environmental stewardship. Our aspiration is to get 100% of students walking/wheeling to and from school on a daily basis.