Harbourtown Sound - Sat. May 11, 2019, 15th Anniversary Spring Show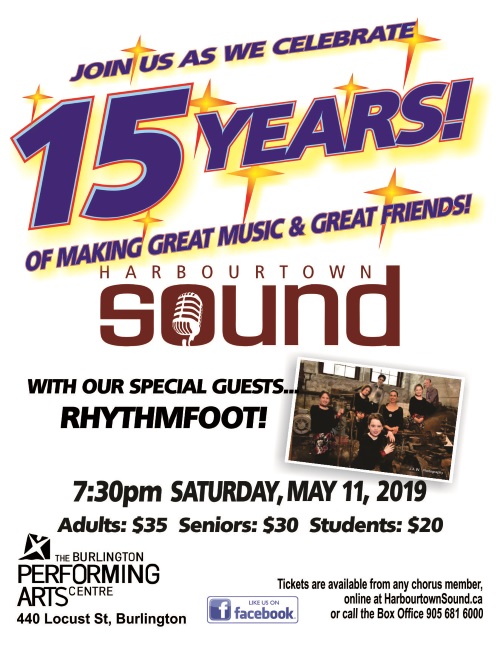 We look forward to having you join us as we celebrate our 15th Anniversary Spring Show. Of course you'll hear the Hamilton Harbourtown Sound make Great Music for our Great Friends. Our special guests are Rhythmfoot!
Saturday, May 11, 2019, 7:30 pm
Burlington Performing Arts Centre
440 Locust St., Burlington
Tickets are available from a chorus member
or by calling the BPAC Box Office 905-681-6000

Adults: $35 Seniors: $30 Students: $20
Woodview Learning Centre - Holiday Concert
A small group of Harbourtown Sound members performed alongside some wonderful students from Woodview Learning Centre this afternoon as part of their holiday concert. The homemade poster and card were so very touching, but not as amazing as watching the students faces, as they sang and jingled along!
Harbourtown Donates to Woodview Mental Health and Autism Services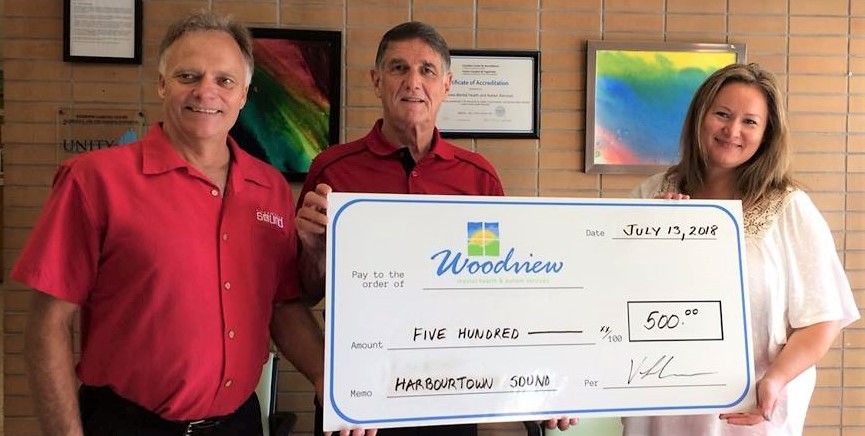 Harbourtown Sound will be performing a special Christmas show for children at the Woodview Mental Health and Autism Services in Waterdown on 19 December 2018.
The men of the chorus will sing a number of Christmas and seasonal songs for the children and staff members, including some singalong numbers.
Working in partnership with families, schools, and social service agencies, Woodview offers a broad spectrum of services for children and youth facing mental health challenges and for those diagnosed with Autism Spectrum Disorder.
Earlier this year, in keeping with the chorus's mission to support charitable causes in the community, Harbourtown Sound presented a cheque for $500.00 to Woodview to assist the Centre's activities.
2018 International Chorus Competition in Orlando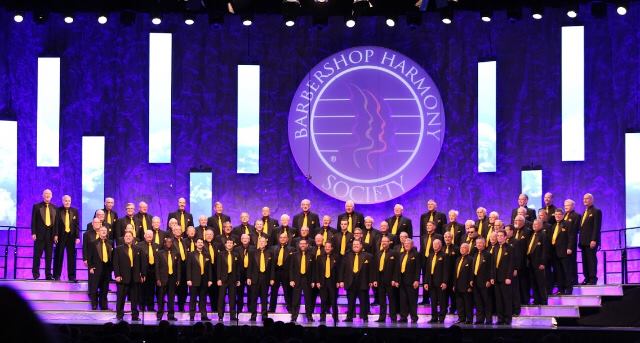 Congratulations to Harbourtown Sound for a wonderful performance as the Ontario District International Representative Chorus. This is Harbourtown's 4th appearance at internationals. The previous competitions were in Las Vegas, Pittsburgh and Nashville.
Orlando Performance - You Belong to Me & You'll Never Walk Alone