Awards
Congratulations to all the winners of these awards. Their efforts exemplify hard work and dedication to Barbershop singing.

The Sandy Bell Award is bestowed annually in memory of our past President, upon a member showing outstanding leadership within the Harbourtown Sound chorus.

The Barbershopper of the Year Award has been bestowed every year since 2006 to recognize exceptional commitment and service by members of Harbourtown Sound to the ideals of barbershop singing.
All winners of the award have demonstrated their dedication by exemplifying the mission of the chorus: to support local charities, while serving, educating, and entertaining community, business, and charitable organization members, as well as senior citizens and schoolchildren in the greater Halton-Hamilton region.

The Legacy Award is conferred infrequently to members who have made an outstanding contribution to the chorus, and to the world of barbershopping.
---

2022 Sandy Bell Award
Awarded to Vic Linka, Jim Taylor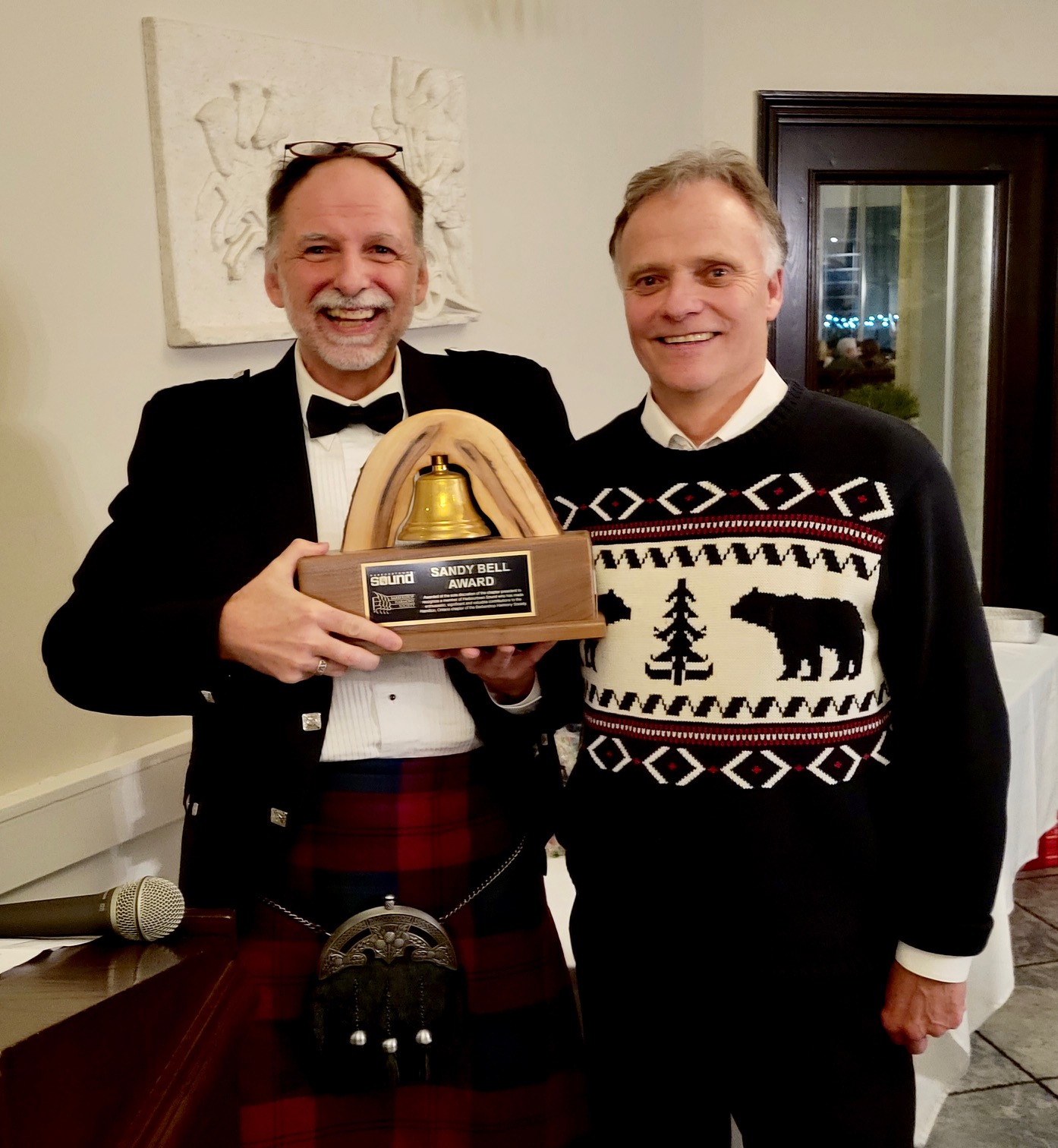 The Sandy Bell Award goes to two very deserving recipients this year: Vic Linka and Jim Taylor

Both Vic and Jim have provided significant leadership to the chorus. Not just this year, but for many years, particularly in their service in board positions. As a board member and Chorus Manager, Vic is our cheerleader, singout organizer, fundraising chair, Singing Valentines coordinator, Social Committee organizer, riser hauler and much more!

Vic is stepping away from the board, but we're lucky that he will remain as Chorus Manager and continue to share his enthusiastic leadership in the future. Congratulations Vic!

Jim Taylor is equally deserving, though his style is one of quiet strength in the background. As our Treasurer, he has guided us with a steady hand, in particular through the last couple of very challenging years.

As everyone knows, we have emerged strong from a fiscal perspective, and this is due to Jim's careful stewardship. He has offered ideas and helped point our way forward, and he too is such a fitting recipient of this honour. Congratulations Jim!

---
2022 Barbershopper of the Year
Awarded to Tony Barton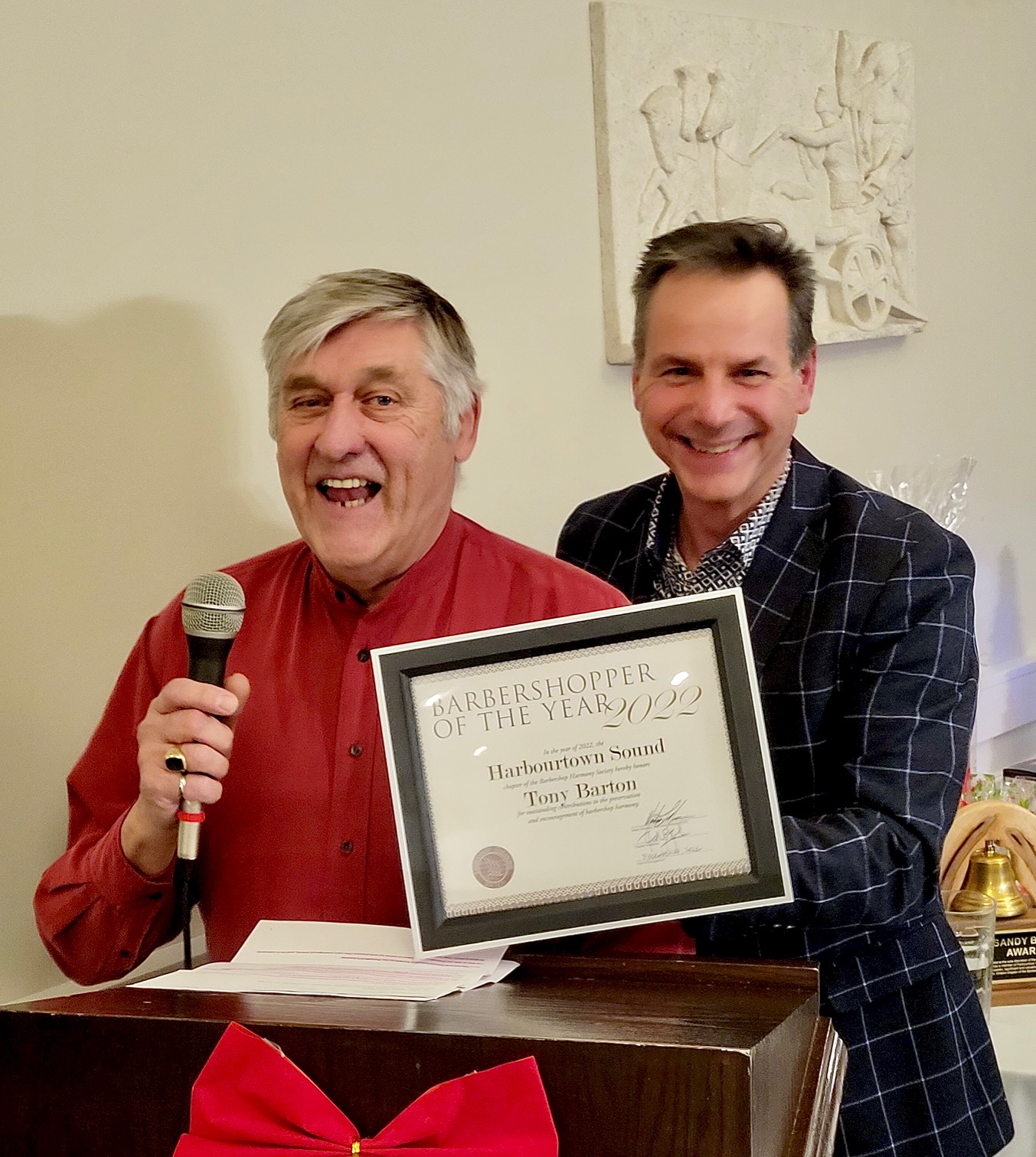 The Barbershopper of the Year Award was presented at our year-end dinner, December 7th, by Scott McCarthy (last year's winner) to Tony Barton.

As you know, Tony has taken the reins as our performance coach and guru with enthusiasm. We've had coaching on Wednesday evenings as well as instruction and entertaining quizzes over email.

These are just a few of the ways Tony has gone above and beyond for us, and this award is a fitting tribute to him. I know Tony has already sent an email of thanks to the chorus, but of course, it's us who owe him our gratitude.

---
2021 Sandy Bell Award
Awarded to Bob Roach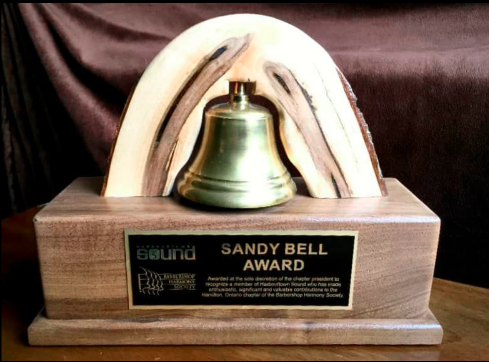 Congratulations to our Sandy Bell Award Winner, Bob Roach, who has tirelessly helped the Harbourtown Chorus achieve it's marketing and fund raising goals.

---

2021 Barbershopper of the Year
Awarded to Scott McCarthy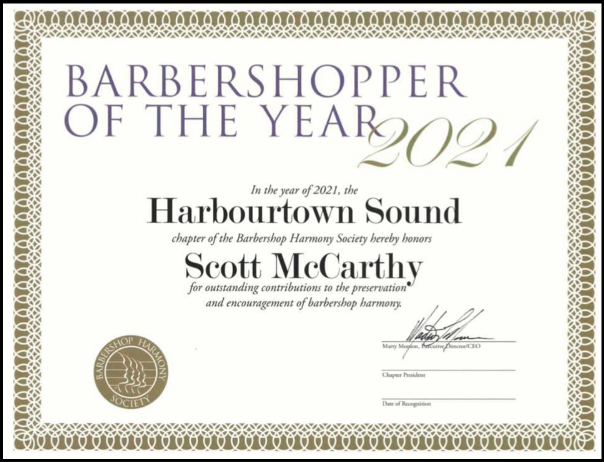 Congratulations to our Barbershopper of the Year, Scott McCarthy. Scott has worked above and beyond coaching the Harbourtown Sound Chorus to make our sound the best it can be.

---
2020 Sandy Bell Award
Awarded to Tony Barton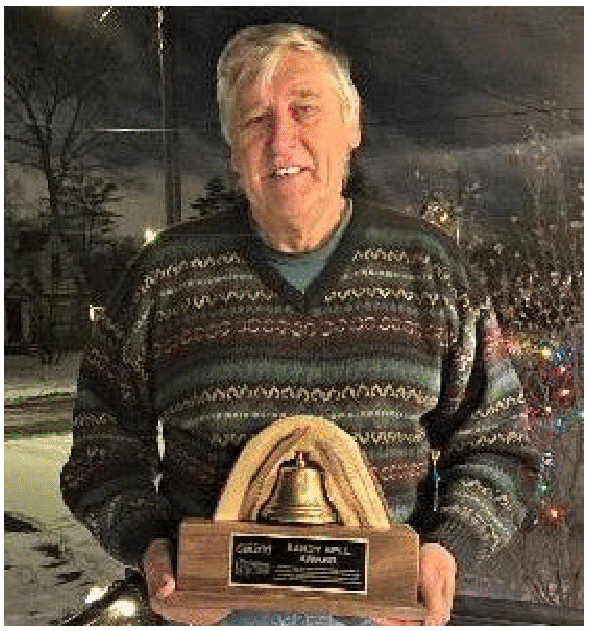 The winner of our 2020 Sandy Bell Award is Tony Barton, a member of our bass section. Tony joined the BHS in 1978, singing with the Oakville Entertainers, where he first met Ron Fitchett and Fred Lilley. In 1996 he met a fresh-faced kid named Jordan Travis and a somewhat older Ted Byers. These contacts led him inevitably to Harbourtown Sound.

---
2020 Barbershopper of the Year
Awarded to Jordan Travis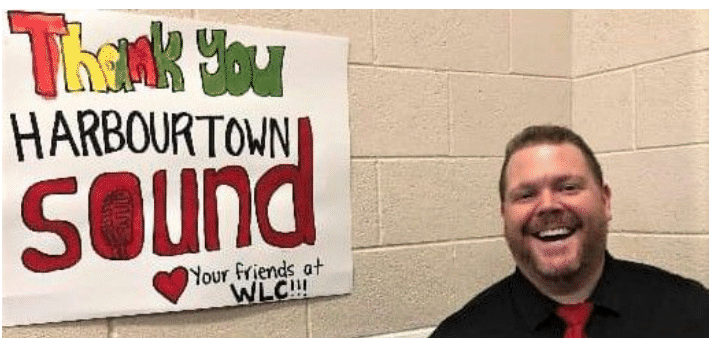 Having previously won the award in 2006, Jordan deservedly joins an exclusive club of repeat-winners, alongside Sandy Bell and Dale Wood. The founding artistic director of Harbourtown Sound in 2003, Jordan is the guiding force behind all we do. Music and teaching are his passions, especially vocal music.

---
2020 Barbershopper of Renown
Awarded to Andrew Dennett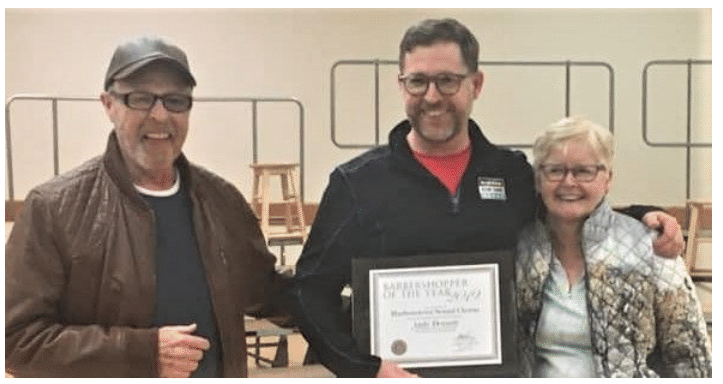 Andy Dennett is recognized for his outstanding contributions at both the Chapter and District levels. In the words of his nominator, "He's always quick to lend a hand, and does every job with an energy and passion that few possess…an 'everyman' guy, blessed with talent, drive, passion, and an approachability that typifies the ideals of Ontario barbershop."

---
2019 Barbershopper of the Year
Awarded to Andrew Dennett
---
2018 Legacy Award
Awarded to Bruce Bonnyman (Deceased)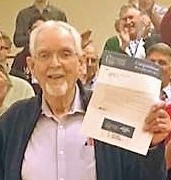 The Harbourtown Sound Legacy Award for 2018 is awarded to Bruce Bonnyman.
Bruce was born and raised in Toronto, Ontario, and took to music like a duck to water. Early on, he learned to play clarinet, saxophone, and piano, and studied harmony at the Royal Conservatory of Music. At the age of 89, he has been a barbershopper for more than 70 years.
His wish for everyone is that we may never grow too old to respond to the caress of a Barbershop chord.
---
2018 Barbershopper Of The Year
Awarded to Jim Boyd
---
2017 Barbershopper Of The Year
Awarded to Larry Armatage
---

2016 Barbershopper of the Year
Awarded to Vic Linka
---
2015 Barbershopper of the Year
Awarded to BoB Lesiw
---
2014 Barbershopper of the Year
Awarded to Pat Normally
---
2013 Barbershopper of the Year
Awarded to Dale Wood
---
2012 Barbershopper of the Year
Awarded to Barry Towner
---
2011 Barbershopper of the Year
Awarded to Brian Mills
---
2010 Barbershopper of the Year
Awarded to Chris Seaward
---
2009 Barbershopper of the Year
Awarded to Dale Wood
---
2008 Barbershopper of the Year
Awarded to Sandy Bell, Garth Spencer
---

2007 Barbershopper of the Year
Awarded to Sandy Bell, Tom Carson
---

2006 Barbershopper of the Year
Awarded to Ted Byers, Sam Sloane, Jordan Travis
---