Fire Chief's Memorial Service
Sat. May 7, 2022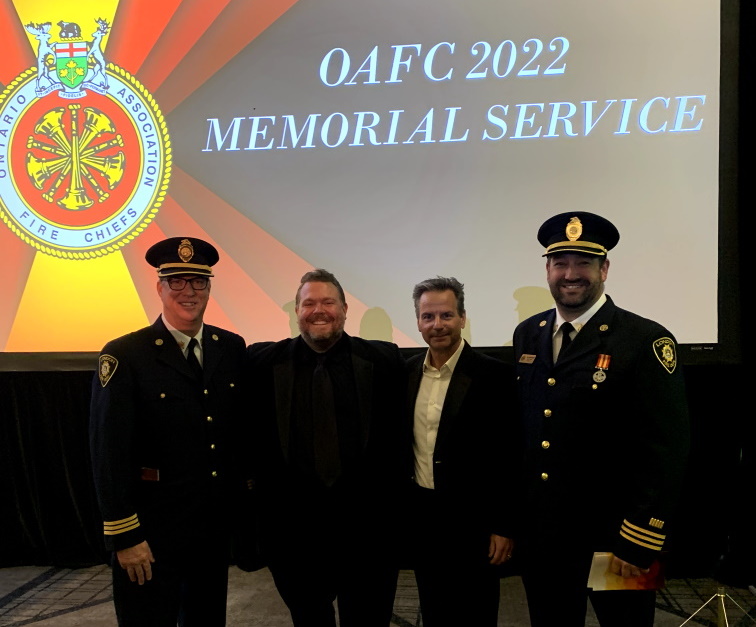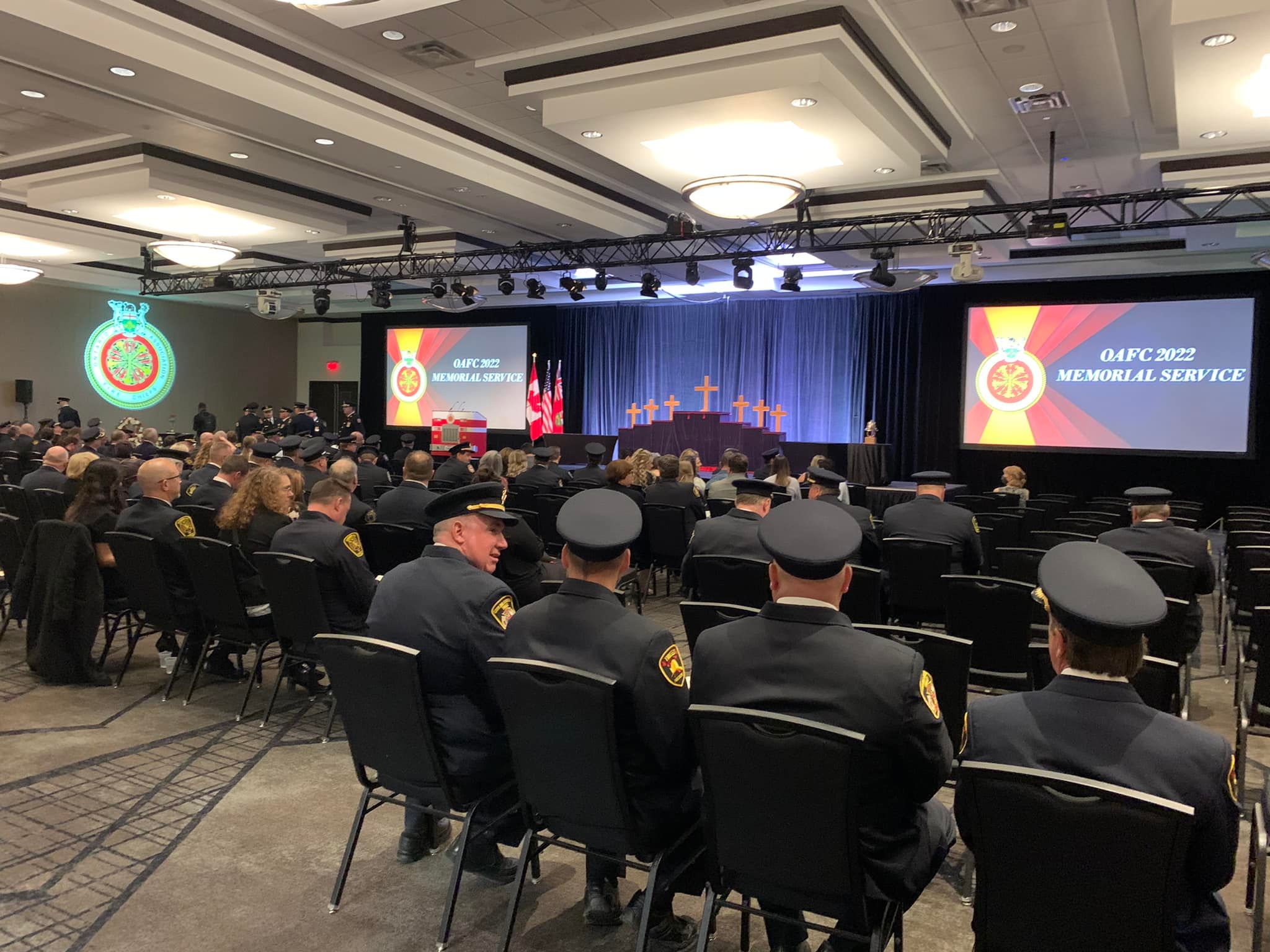 Harbourtown Sound performed for the Ontario Association of Fire Chiefs at its annual memorial service on 8 May 2022. The service wrapped up a week-long OAFC convention at the International Conference Centre in Mississauga.
The OAFC represents the Chief Fire Officers from 441 Fire Departments across the province in leading innovation and excellence in Public and Life safety.
The chorus sang God Save the Queen and O Canada, followed by Let There Be Peace On Earth and Hallelujah. Following the service, chorus members sang All Of Me, together with a number of familiar song tags.
Harbourtown Sound has performed at the OAFC convention several times in the past, in keeping with its mission to support community, business, and charitable organizations, as well as senior citizens and school children, in the greater Halton-Hamilton region. This was the first OAFC memorial service held since 2019 because of Covid restrictions, and in that time, twenty-eight Ontario Fire Chiefs have died.