A GIFT OF SONG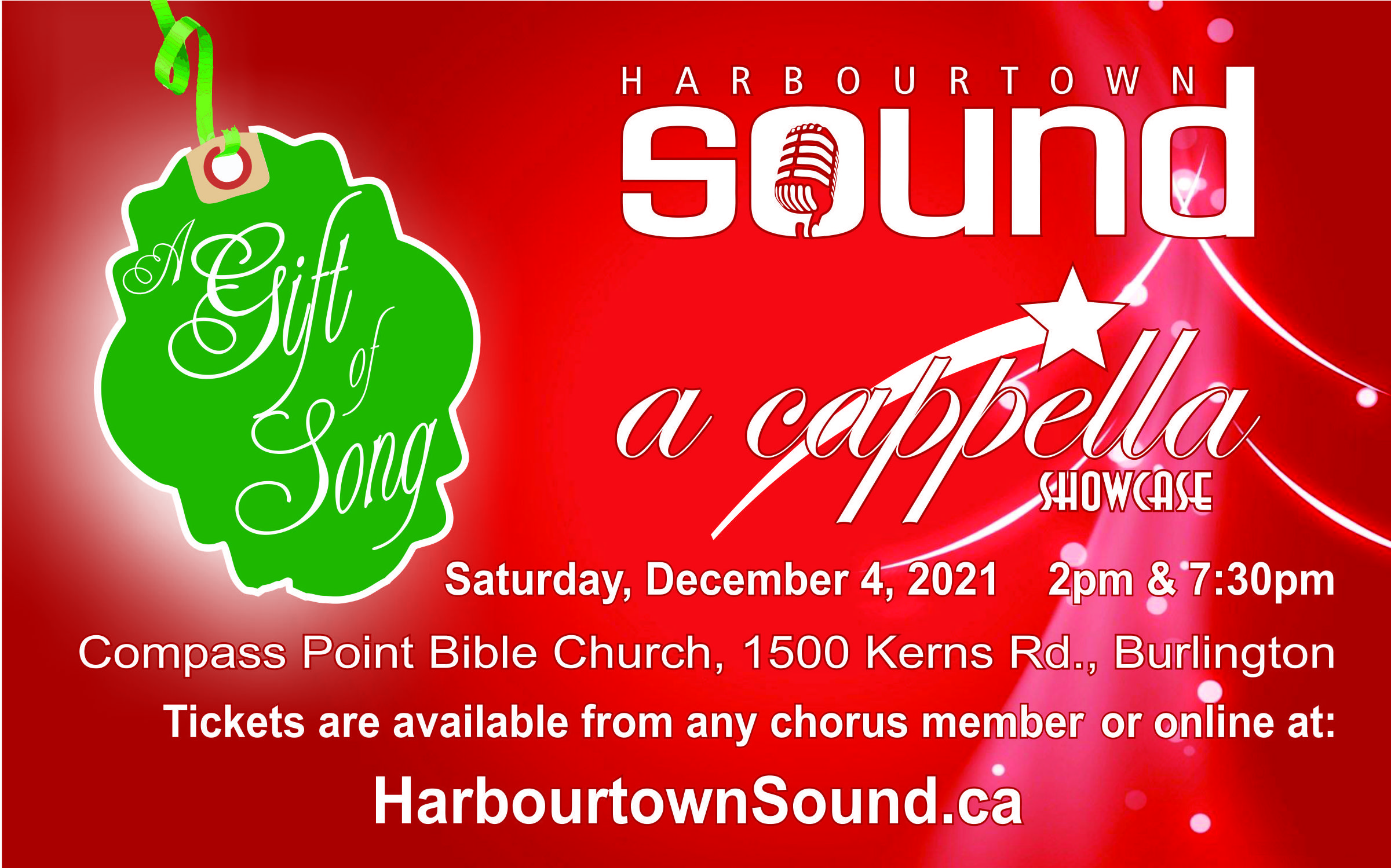 On Saturday, 4 December, at the Compass Point Bible Church Harbourtown Sound presented our Christmas Concert, A Gift of Song to a sold-out matinee performance and a very well attended evening performance. We were joined by the award-winning women's chorus, A Cappella Showcase, plus a number of quartets and special guests.

We were thrilled to be able to offer this in-person, live show to our many friends after almost two years of virtual singing.

Covid protocols were in place with all guests and singers double vaccinated, masked and spaced appropriately.

UPCOMING EVENTS
••• Dec 2021 and onwards •••
Resumption of In-Person Rehearsals
at Port Nelson United Church,
3132 South Dr., Burlington ON
from 7:30-9:30PM
HTS Annual Christmas Party
Sotiris Greek Restaurant
••• July 2022 •••
Charlotte International
BHS International Convention, Charlotte, NC
Harbourtown Sound in performance,
representing the Ontario District in friendly competition
with thirty male Barbershop choruses from around the world
LEADERSHIP COUNTS
As with any accomplished organization, success comes to Harbourtown Sound not only from the commitment to singing by our members, but also from the world-class leadership we receive from our Director and Assistant Director, and from the strong guidance of our board.
NAMES TO KNOW
CHORUS SING-OUTS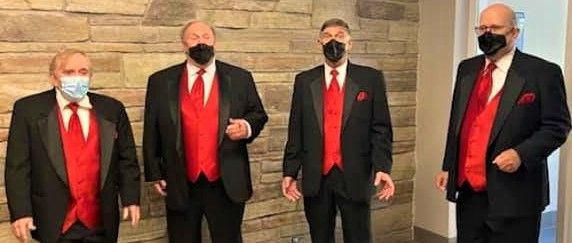 Several chorus members in quartets and small groups have been participating in community Christmas sing-outs recently at a number of venues in the area.
One of these was the Mistletoe Mart at Port Nelson United Church in Burlington on 13 November. Another was the Christmas in the City Market at McMaster Innovation Park on 20 November.

If you get a chance to see and hear these ambassadors of harmony while you're out and about, and if you're at all interested in singing with us, please speak to any of them. We'd love to sing with you.
Several more sing-outs are in the works---

December 1 – local women's Probus Club
December 6 – memorial service in Paris
December 9 & 10 – Burlington Holiday Market
December 13 – local men's Probus Club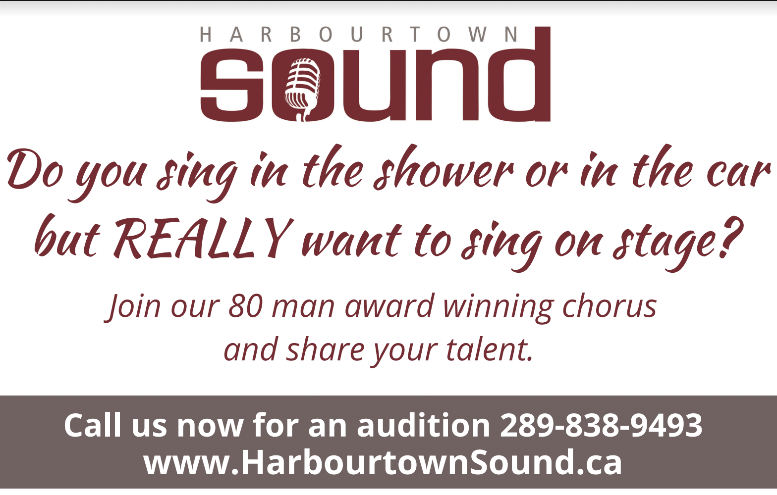 SINGING CHRISTMAS CARDS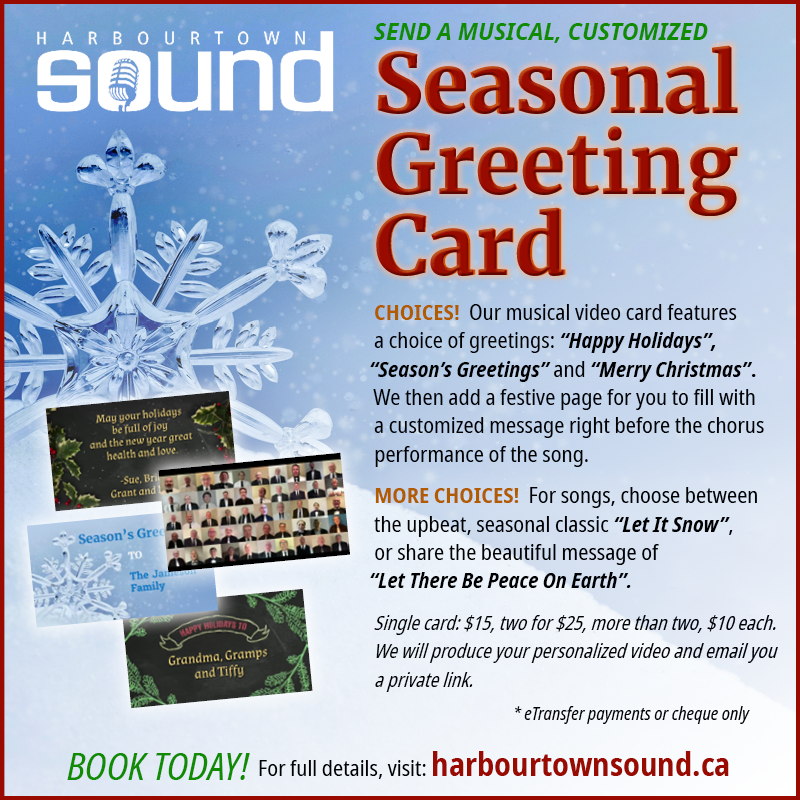 Harbourtown Sound is offering an opportunity for one and all to present loved ones with a one-of-a-kind Christmas gift this year.

These musical video cards feature the full chorus singing your choice of one of two seasonal songs---Let It Snow or Let There Be Peace On Earth.
There is a choice of greetings for the card, as well---Happy Holidays, Season's Greetings, or Merry Christmas. You can then add a customized message for the person you are gifting, a different message for each person on your list.
A single card costs $15, two sell for $25, and each card after that goes for $10.
You can order the cards from any member of Harbourtown Sound, or by going directly to our great website---
http://www.harbourtownsound.ca
For a preview of our wonderful sound, you may want to watch this video of two Christmas songs from our last rehearsal before our Christmas show, A Gift of Song---
READ ALL ABOUT US
You may have already had the chance to see the wonderful article about our chorus in a recent edition of the Hamilton Spectator. We were featured in a story about upcoming Christmas season musical presentations, along with a great picture from one of our recent rehearsals.
If you haven't had the chance to read the piece, you can find it at this safe link---
Hamilton Spectator
The picture shows us in one of our joyous moments, belting out the ringing chords Harbourtown Sound has become known for.
Music director Jordan Travis is quoted in the article: "Since early September, we have been singing together live and in-person in Burlington's Port Nelson United Church, and it has been such a dream after the past eighteen months.
"We're now indoors, masked, and fully vaccinated as an organization, and strong as ever."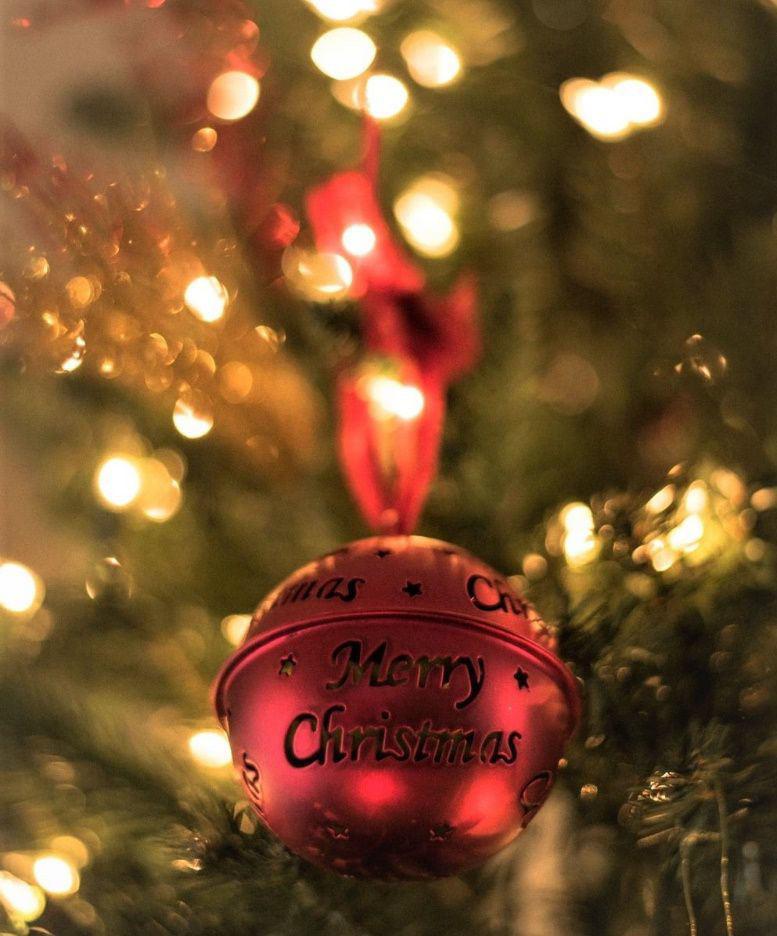 © 2021 HARBOURTOWN SOUND