Please share our Newsletter link widely with your family and friends on your social media contact lists.
https://www.harbourtownsound.ca/dbpage.php?pg=view&dbase=uploads&id=54117

2020 SANDY BELL AWARD
The winner of our 2020 Sandy Bell Award is Tony Barton, a member of our bass section.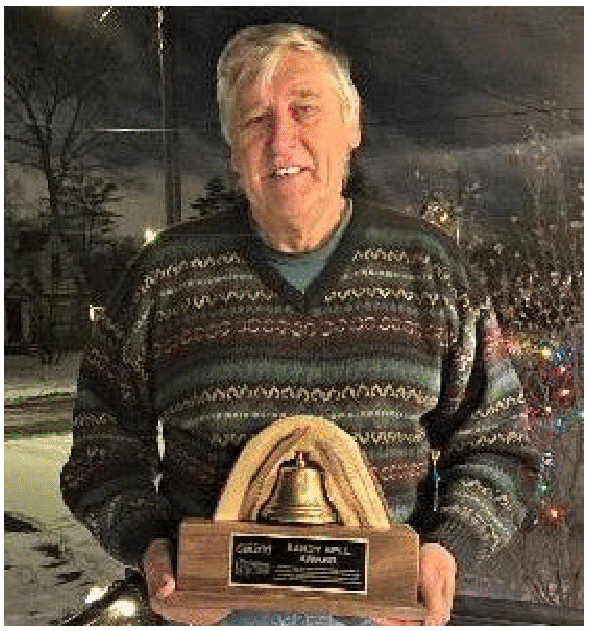 Tony joined the BHS in 1978, singing with the Oakville Entertainers, where he first met Ron Fitchett and Fred Lilley. In 1996 he met a fresh-faced kid named Jordan Travis and a somewhat older Ted Byers. These contacts led him inevitably to Harbourtown Sound.

"It's great to be singing with a bunch of enthusiastic, energetic, and spirited singers," Tony says.
Married to Val (a former Sweet Ad), Tony has two sons and a daughter (also a Sweet Ad), four granddaughters, and a step-grandson.

Tony has held a number of chorus board positions over the years, including our popular 50/50 draw-master, and has long been involved in quarteting.

Tony says, "Note to the young 'uns---this isn't a hobby, it's a virus that never leaves. There is no known cure!"

Congratulations from all of us, Tony!

2020 BARBERSHOPPER OF THE YEAR
Chorus director Jordan Travis has been selected as the winner of our 2020 Barbershopper of the Year Award.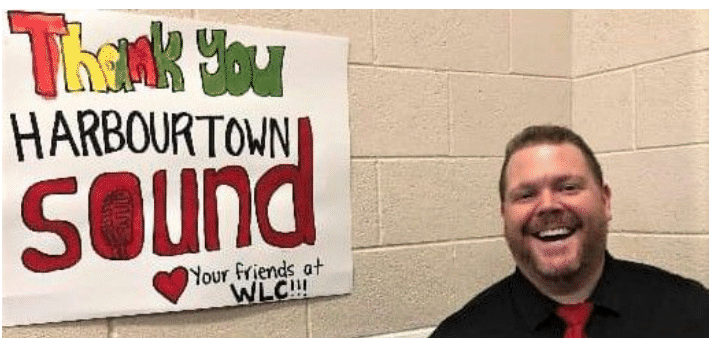 Having previously won the award in 2006, Jordan deservedly joins an exclusive club of repeat-winners, alongside Sandy Bell and Dale Wood. The founding artistic director of Harbourtown Sound in 2003, Jordan is the guiding force behind all we do. Music and teaching are his passions, especially vocal music.

Jordan's training led to a Bachelor of Music Degree in Vocal Performance from University of Toronto. While there, he studied with some of the finest teachers in vocal performance, vocal pedagogy, and choral conducting.

During this past pandemic year, Jordan's true value to our chorus has shown itself to an even greater degree, as he has rallied us around weekly, virtual rehearsals, and led us in several projects and challenges, such as our virtual Christmas show, Home for the Holidays, and our recent Singing Valentines endeavour.

Jordan is the founder of The Complete Singer and Insta-Choir, two ventures that encourage and coach all comers to become better singers. He is also the artistic director of A Cappella Showcase, an International Championship women's chorus, and the Golden Horseshoe Choruses, daytime a cappella choruses for both men and women.

Married to Liz, with two daughters, Emily and Dorothy, Jordan's whole family is deeply involved with music.
BHS BARBERSHOPPER OF RENOWN
The winner of a 2020 BHS Barbershopper of Renown Award, recognizing outstanding contributions at both the Chapter and District levels, is Andy Dennett.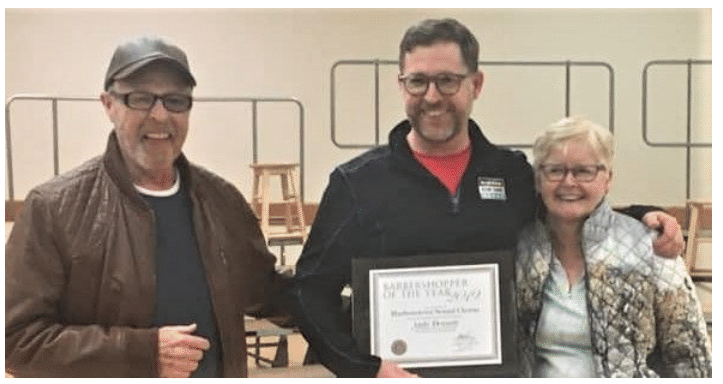 In the words of his nominator, "He's always quick to lend a hand, and does every job with an energy and passion that few possess…an 'everyman' guy, blessed with talent, drive, passion, and an approachability that typifies the ideals of Ontario barbershop."

Although intimately aware of barbershop singing for nearly his entire life---thanks to his dad, Peter---Andy resisted taking part at first. When he did decide to join in, he threw himself wholeheartedly into the art form.

Andy was also the 2019 winner of our chapter's Barbershopper of the Year Award, in recognition of his tireless work on behalf of Harbourtown Sound.

Chorus president Ted Byers says, "This is such a well-deserved honour. In Hamilton we know about the good humour that livens up our rehearsals, about flipping burgers at barbeques, about leadership by example, and especially about all the encouragement of quartet singing.

"With Peter, Andy has encouraged so many members to join quartets, whether for the first time as novices, or getting back after an absence, and the result was a huge Hamilton presence on the District stage, as well as huge musical growth among individuals.

"Andy joins a very elite group of singers who have led the District and its chapters in so many profound ways. We're so lucky to have him on the risers."
SINGING VALENTINES

As part of our Singing Valentines outreach, hundreds of people from around the globe received personalized Valentine messages from loved ones, and were thrilled to listen to our chorus sing Heart of My Heart.
\
Almost sixty chorus members submitted audio tapes to Jordan Travis, recorded individually. Then, dressed for the occasion, we followed up with individual video tapes, recorded to the same track. Jordan and his tech support people synchronized the submissions into one harmonic master video for the Valentine greetings.

Chorus manager Vic Linka organized and managed the ordering process, including a range of payment options for people requesting Valentines. Bob Roach worked his tech magic to produce and post each individual greeting, including the personalized messages.

Without the hours of work from Jordan, Vic, and Bob, this Valentine outreach would not have been so successful. Each of the chorus members who submitted tapes, and all who promoted the outreach to families and friends, also contributed to the success.

It was a joy for all of us, as singers, to share our passion for music and our love for our families, friends, and audiences through this Singing Valentines outreach.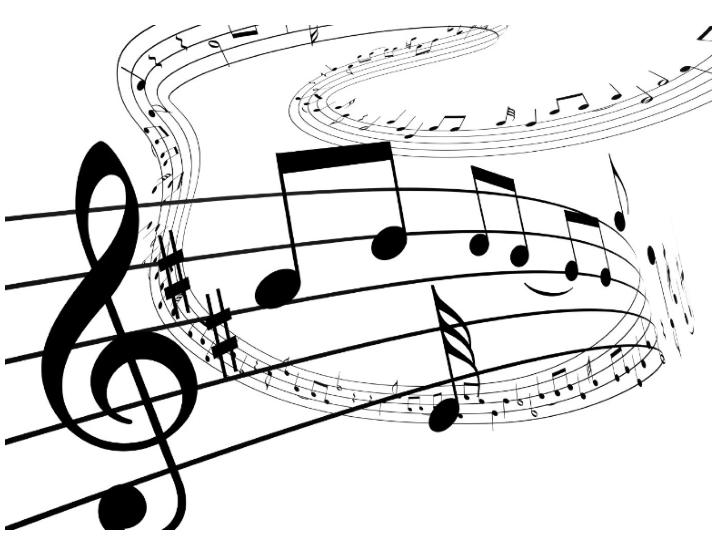 HOME FOR THE HOLIDAYS
With the pandemic restrictions in place for most of 2020, Harbourtown Sound was unable to perform our regular spring and Christmas shows in front of live audiences.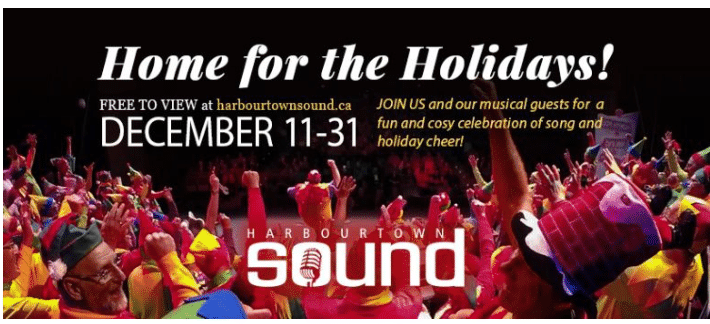 As a result, under the able leadership of Jordan Travis and aided by the technical wizardry of several of our members, we presented a virtual Christmas show, Home for the Holidays.

The program featured clips from past Christmas shows, with members of the chorus, gaily decked out in festive colours, presenting a virtual singing of Let It Snow as a grand finale to the show. A link to the performance may be found here--- https://fb.watch/3JdkhPydz8/

The show ran daily on YouTube from 11 – 31 December 2020, and was viewed more than 1650 times. Many of those who enjoyed the show donated to the chorus, and their generosity enabled us to contribute $1100.00 to two local community charities---the CHCH TV Christmas Toy Drive and the 541 Eatery & Exchange.

Harbourtown Sound is proud to support local charities in our service to community and charitable organizations, including senior citizens and school children, in the greater Halton-Hamilton region.

PREVIOUS BOTY WINNERS
Each year, the Barbershopper of the Year Award is presented to a chapter member who has, during the previous year, most closely embodied the exceptional commitment and service by members of Harbourtown Sound to the ideals of barbershop singing.

The previous winners have demonstrated their dedication by exemplifying the mission of the chorus: to support local charities, while serving, educating, and entertaining community, business, and charitable organization members, as well as senior citizens and schoolchildren in our district.

Our previous BOTY Award winners are:
2006 Ted Byers, Sam Sloane, Jordan Travis
2007 Sandy Bell, Tom Carson
2008 Sandy Bell, Garth Spencer
2009 Dale Wood
2010 Chris Seaward
2011 Brian Mills
2012 Barry Towner
2013 Dale Wood
2014 Pat Normally
2015 Bob Lesiw
2016 Vic Linka
2017 Larry Armatage
2018 Jim Boyd
2019 Andy Dennett

We are immensely proud of their contributions.
BHS CHAPTER LEADER OF THE YEAR AWARD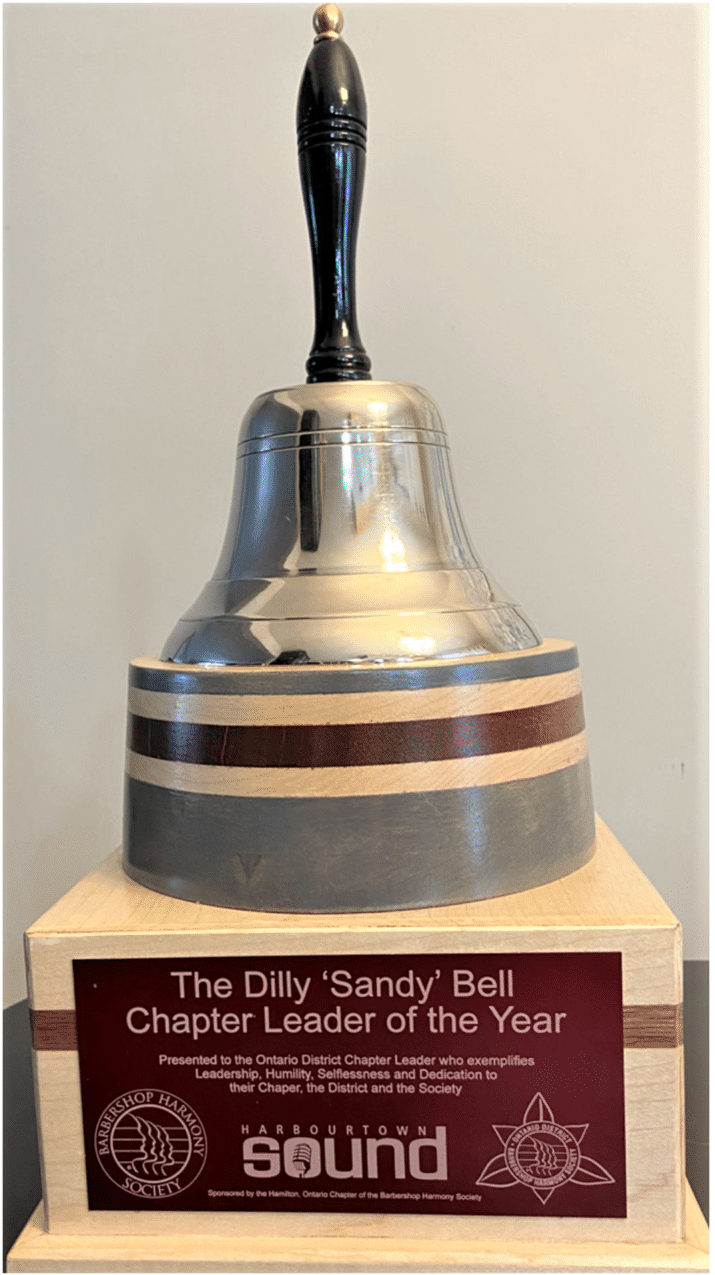 The BHS has announced that Fred Eagar from the Kitchener/Waterloo chapter is the first winner of The Dilly 'Sandy' Bell Chapter Leader of the Year Award.
The award, honouring our own Sandy Bell, honours longterm service to an Ontario chapter in an executive or leadership role; willingness to lead from the front; transformative skills in improving the performance and operation of the chorus to the benefit of the members and the District as a whole; humility and selflessness; and dedication to Barbershop Harmony.