Dec. 4 - Live Christmas Show with Harbourtown Sound and A Cappella Showcase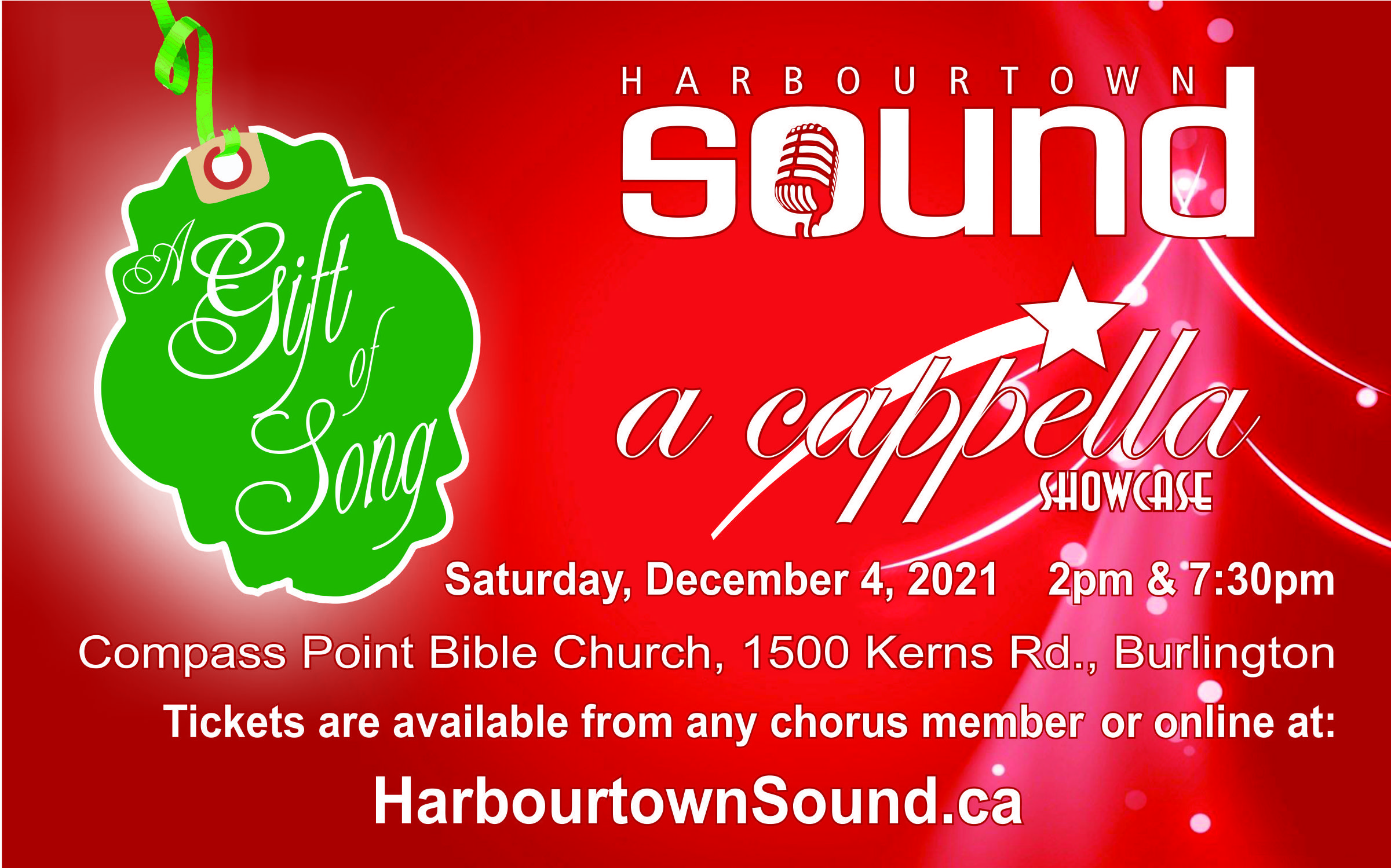 Harbourtown Sound
and
A Cappella Showcase
Invite you to attend our
Christmas Show
Sat. Dec. 4, 2021 at 2pm and 7:30pm
at Compass Point Bible Church,
1500 Kerns Rd., Burlington
Tickets are available from any member or by calling Ron Fitchett at 416-771-4636 or by emailing your ticket request to tickets@harbourtownsound.ca .
Sep. 15 - Singing indoors after 18 months!
It's been 18 months since we last rehearsed and sang indoors together. Masked, distanced and excited, we started the thrilling process of getting back to barbershohp chorus singing and ringing chords again. Here's a short clip of us singing at the Port Nelson United Church last night, Wed Sep. 15.

August - Starting to sing again outdoors
What a wonderful evening last night. Even the rain couldn't dampen the excitement of being together again!

Everyone was double vaccinated and we were all spaced out. We sang a few warm up songs, then had a 30 minute rain intermission, and then sang for about another hour after that. After one and a half years it was great to sing together again. A big thank you to Susie Bell for letting us use her place.
Andy Dennett 1977 - 2021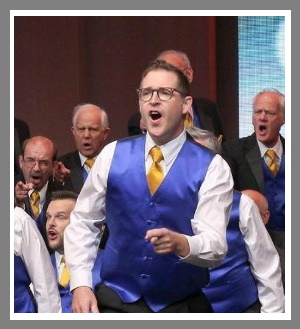 It breaks our hearts to share with you that Andy Dennett left us Thursday evening Aug. 5th. He spent his final days at home and at the Innisfree House hospice with his family close by. By now, he's doubtless already making a big scene and ringing chords with Peter, Randy Chisholm, and his other barbershop heroes.
The Dennett family will be holding a private cremation and memorial ceremony in the next few days, and plans are already in motion for a larger celebration of life for both Andy and Peter at the Ranch. Details and timing for the event will be announced in the coming weeks, and you're all invited.
Andy leaves behind his wife, Ash, and 11-year-old son, Edward, as well as his mother Anne and sister Robyn and her family. Please keep them in your hearts during this difficult time. We have encouraged them to lean on Andy's barbershop community for anything they need in the coming weeks and months, and we will be sure to pass along any requests for support. In the next week we'll have more information on how to help their family. Please refrain from posting anything on social media until the family has had a chance to share something in their own way.
We'll be toasting and "saluting" him many times in the coming days.
In harmony,
Jordan Travis, John Seyler, Robert Ross and Michael Black
The Denn-ettes
Smith's Funeral Homes Obituary
Quartet Trubute

Ordering Harbourtown Sound Clothing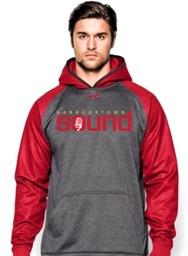 Do you believe in the old adage that you are what you wear? Well, if so, we have good news for you!
Members, family, and friends of Harbourtown Sound can order clothing online, embossed with our name and logo, from Marchants, our chorus supplier. This Under Armour gear is high quality, fashionable, and affordable.
Full details as to selection and pricing, including pictures, may be found at this safe website---https://www.youwear.ca/HTS/
Ordering is simple and fast, as you will see from this short video---https://youtu.be/VlgfQ2uaEqs
You'll find it well worth your while to browse the selection to find something that will suit you---or a loved one---to a T.
Watch this space for more information on our Spring Show.
Have some questions about singing with Harbourtown Sound
Watch this video to provide some answers to your questions