It's time to start to think about Macgregors

Time once again to enjoy some great food, and help out our Chorus with some needed fundraising.
Macgregors has come up with some new delicious items for the spring/summer package. They include: Sirloin Roast, Chicken Souvlaki and Cooked Brisket.
We are moving the dates a little bit earlier than last years time frame. The official launch date will be Thursday April 15, when you will receive the product information and sellers order form via email. The pick up date will be Thursday May 20th at 6 pm. Location to be determined.
There is information about their products and pricing on our HTS website. For the upcoming fundraiser and for the future, all payments will go through our HTS treasurer. There are 3 ways to pay....Pay Pal, e-transfer or cheques/money orders mailed to Jim Taylor. Thank you all for your support of our Chorus and I hope you enjoy some great food for the upcoming BBQ season. Order here ...
Ordering
Harbourtown Sound
Clothing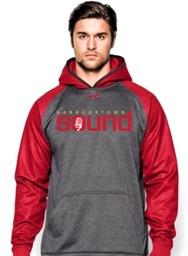 Do you believe in the old adage that you are what you wear? Well, if so, we have good news for you!
Members, family, and friends of Harbourtown Sound can order clothing online, embossed with our name and logo, from Marchants, our chorus supplier. This Under Armour gear is high quality, fashionable, and affordable.
Full details as to selection and pricing, including pictures, may be found at this safe website---https://www.youwear.ca/HTS/
Ordering is simple and fast, as you will see from this short video---https://youtu.be/VlgfQ2uaEqs
You'll find it well worth your while to browse the selection to find something that will suit you---or a loved one---to a T.
Watch this space for more information on our Spring Show.
Have some questions about singing with Harbourtown Sound
Watch this video to provide some answers to your questions