Spring show! Saturday, June 3rd, 2023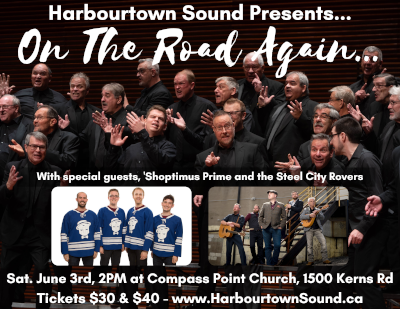 Save the date! Saturday, June 3rd, 2023 at 2:00 pm. Tickets on sale soon!
Welcome back the spring with Harbourtown Sound at our Spring Show, On the Road
Again.

Be sure to bring your friends to Compass Point Church to enjoy the ringing harmonies of
the Harbourtown Sound, Hamilton's premier men's a cappella chorus.

This year's show will feature 'Shoptimus Prime and The Steel City Rovers, whose music is
sure to entertain and delight you. (Click on the guest's names for more information.)

Tickets are now available from any member of Harbourtown Sound, or click the link below to order online.
CLICK TO ORDER TICKETS
The Sandy Bell Award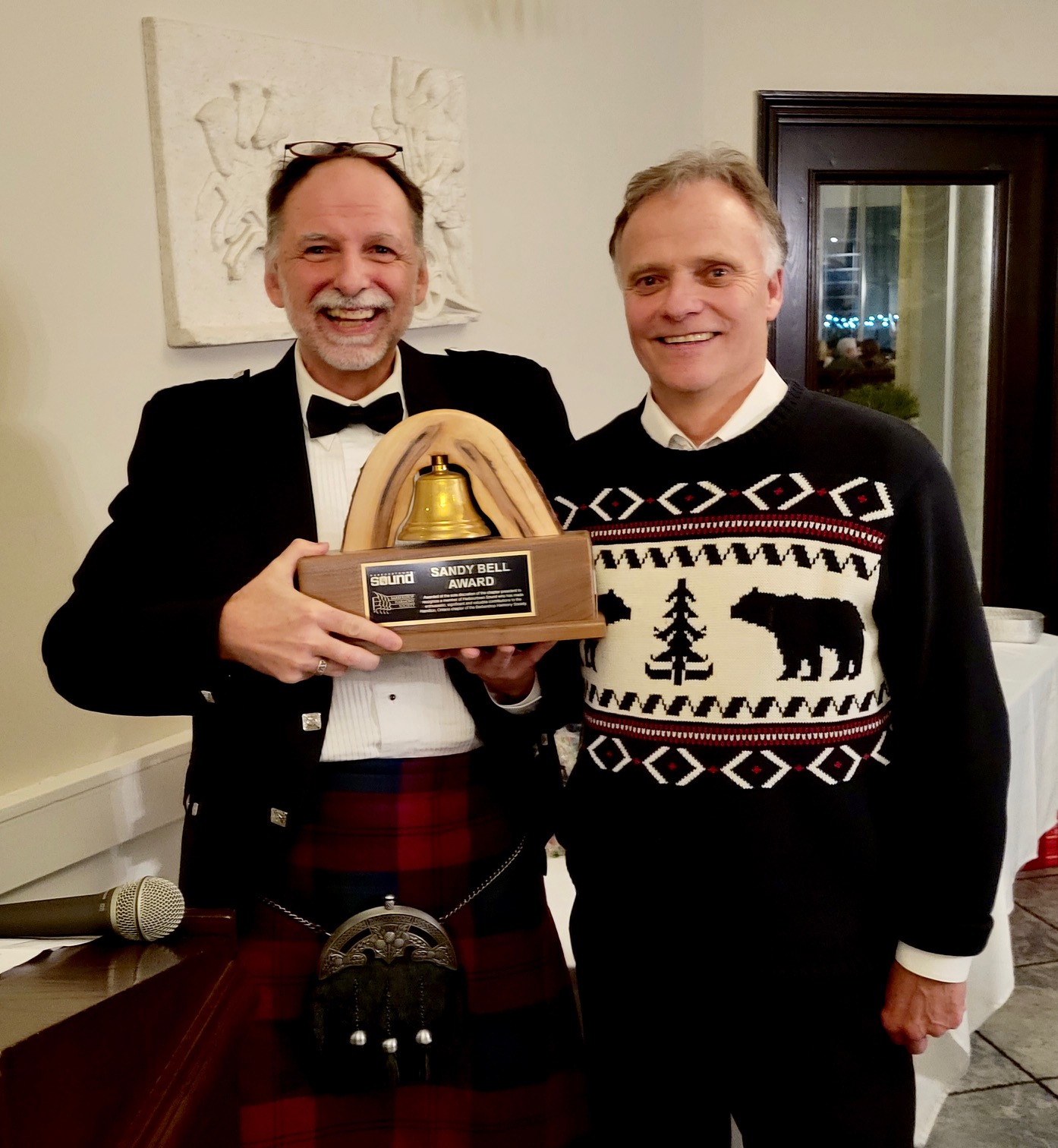 The Sandy Bell Award for extraordinary leadership was presented at our year-end dinner, December 7th. This year, there were two recipients -- Vic Linka and Jim Taylor.
Both Vic and Jim have provided significant leadership to the chorus. Not just this year, but for many years, particularly in their service in board positions. As a board member and Chorus Manager, Vic is our cheerleader, singout organizer, fundraising chair, Singing Valentines coordinator, Social Committee organizer, riser hauler and much more!
Vic is stepping away from the board, but we're lucky that he will remain as Chorus Manager and continue to share his enthusiastic leadership in the future. Congratulations Vic!
Jim Taylor is equally deserving, though his style is one of quiet strength in the background. As our Treasurer, he has guided us with a steady hand, in particular through the last couple of very challenging years.

As everyone knows, we have emerged strong from a fiscal perspective, and this is due to Jim's careful stewardship. He has offered ideas and helped point our way forward, and he too is such a fitting recipient of this honour. Congratulations Jim!

Harbourtown Sound Barbershopper of the Year Award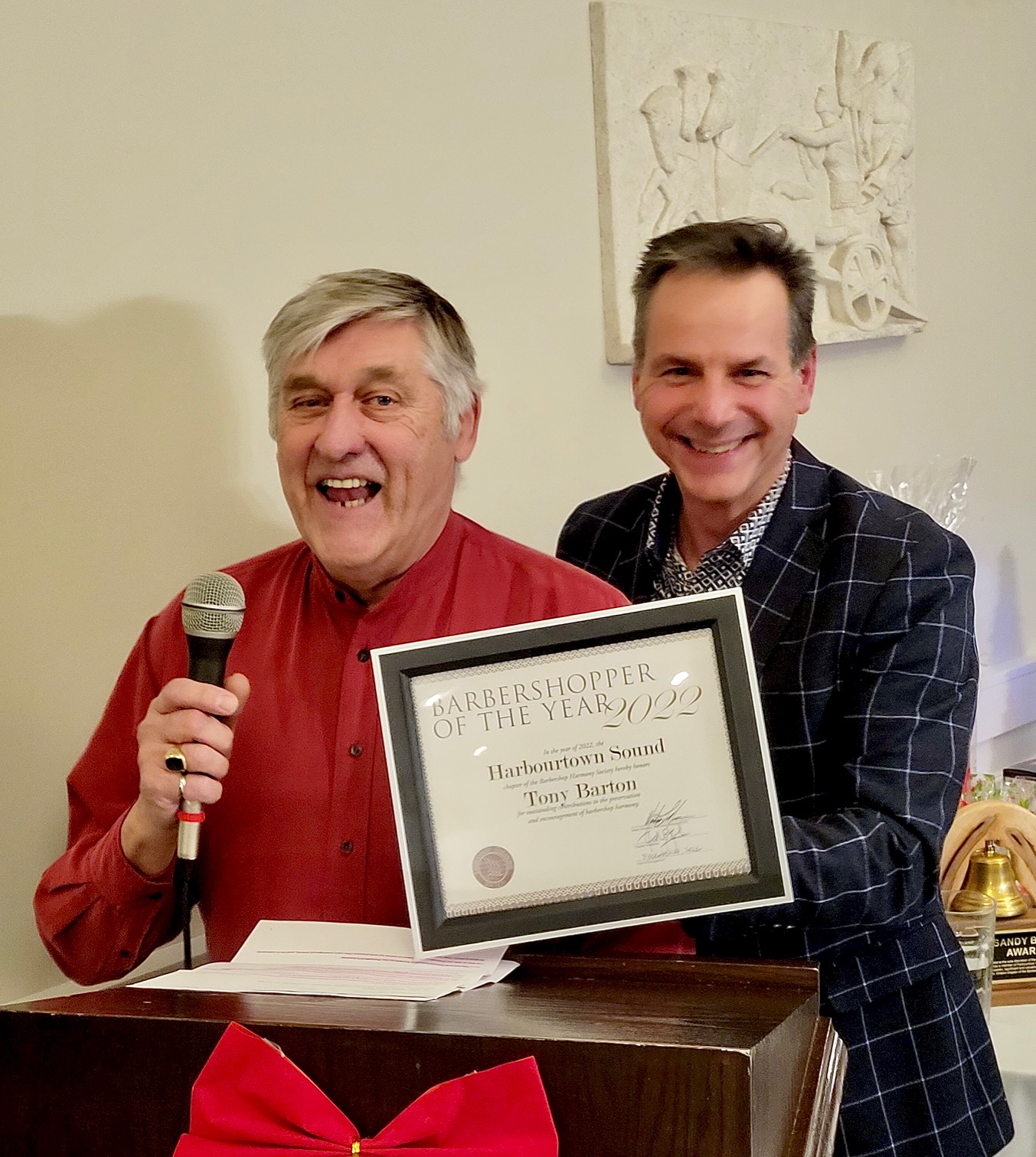 The Barbershopper of the Year Award was presented at our year-end dinner, December 7th, by Scott McCarthy (last year's winner) to Tony Barton.
As you know, Tony has taken the reins as our performance coach and guru with enthusiasm. We've had coaching on Wednesday evenings as well as instruction and entertaining quizzes over the email.
These are just a few of the ways Tony has gone above and beyond for us, and this award is a fitting tribute to him.
I know Tony has already sent an email of thanks to the chorus, but of course it's us who owe him our gratitude.
Harbourtown Sound Christmas Show, December 3rd, 2022,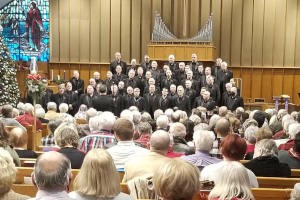 What a Christmas Show!

Immediately after the Christmas shows, we began to hear rave reviews from our audiences---
That was the best HTS show yet!
You kept us entertained the whole time!
As Music Director Jordan Travis said, "We were never so ready for a show, and that readiness translated to the stage in confidence and mastery. Well done!"
Thanks to everyone for your hard work, for all the ways you stepped up, and for all your work in selling tickets! Many thanks go to our leadership team, as well, who excelled themselves this time, and to the volunteers who helped in so many ways.
And of course, we need to give a special thank you to our friends at Port Nelson United Church for hosting us. It's a wonderful facility, as we all know---acoustically excellent, and also great in that it creates a warm feeling of connection with the audience, which is exactly what happened.
It was a magical day for everyone!
Season's Greetings to all!


Join Us
Ontario District Barbershop Society
Harbourtown Sound Coaching with Jim Henry, August 27, 2022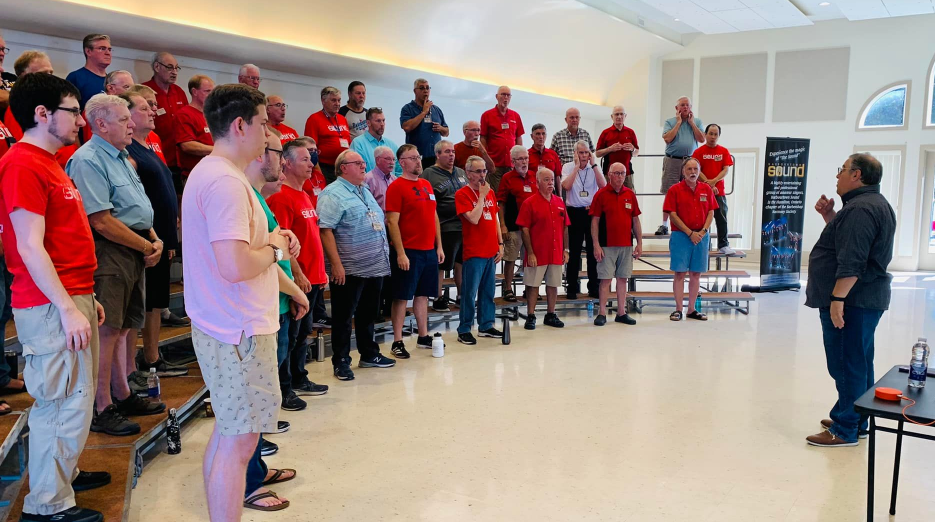 Harbourtown Sound recently enjoyed a day-long coaching session with Dr. Jim Henry. Dr. Henry, the distinguished director of Ambassadors of Harmony, is a two-time BHS International quartet champion bass, and a four-time international chorus champion director.
Harbourtown Sound Concert in the Park, Burlington Bandshell, Burlington, Ontario, August 24, 2022 7:30-9:00pm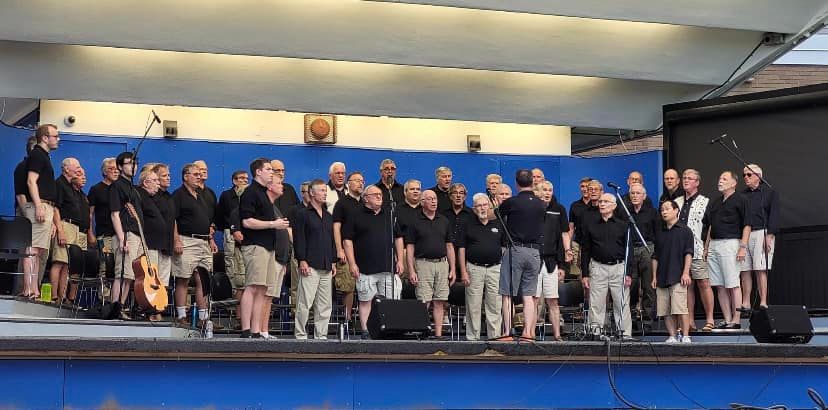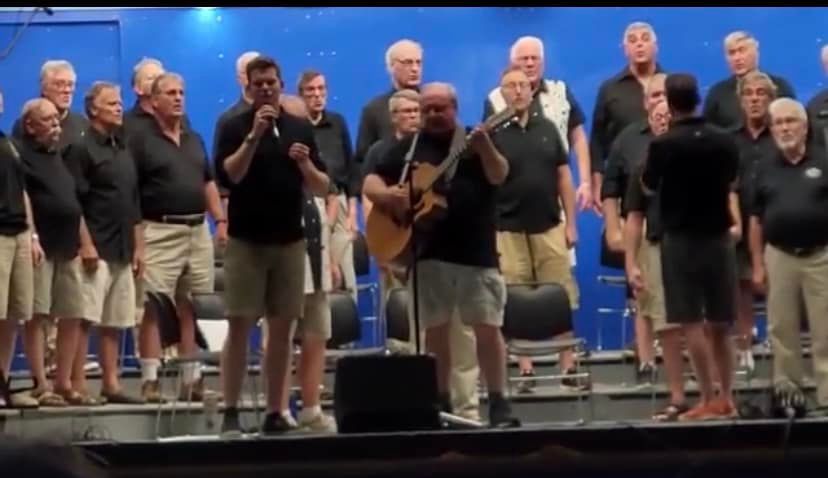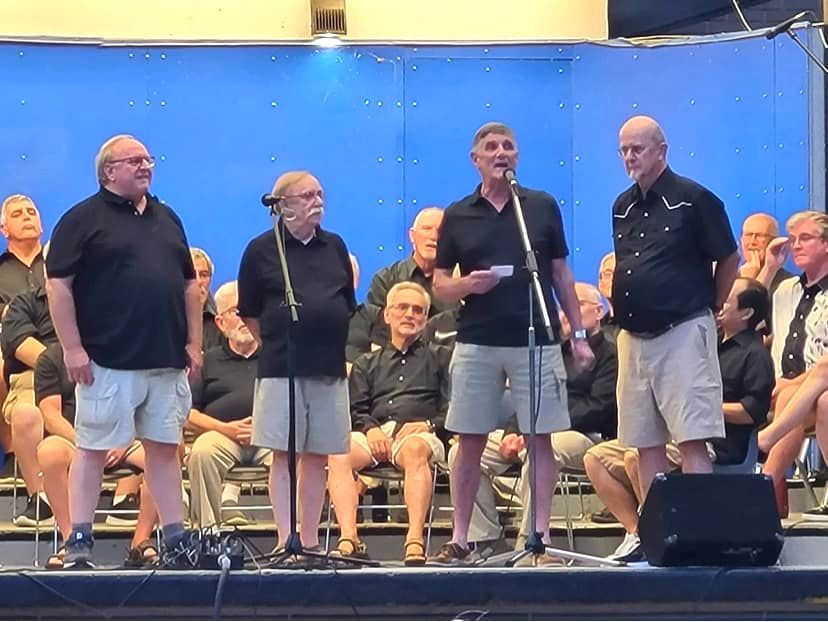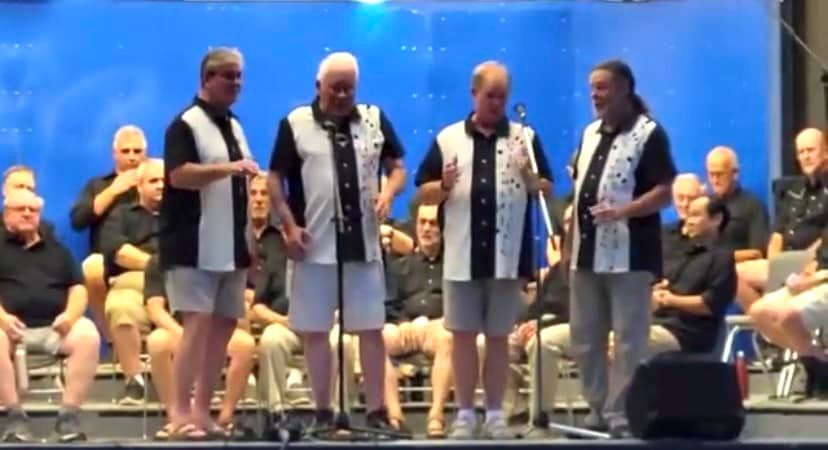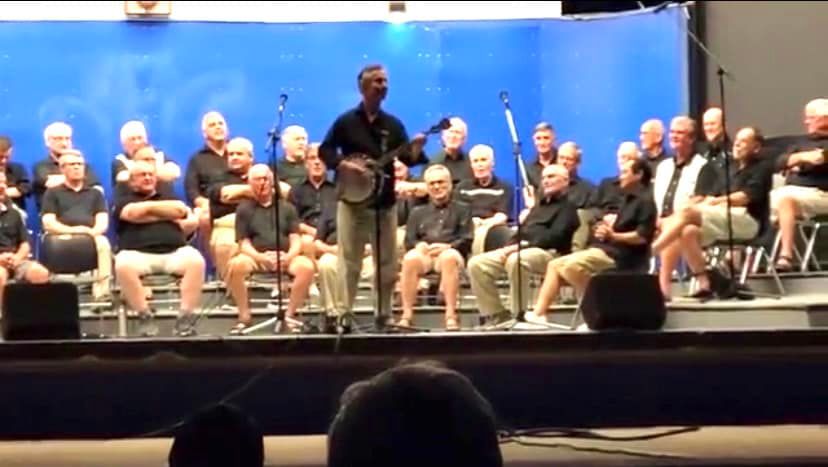 Burlington Bandshell, 2299 New Street, Burlington, 7:30-9:oopm Concert hosted by Harbourtown Sound.
Harbourtown Sound at Art in the Park, Woodstock, Ontario, July 16, 2022
We had a great afternoon in Woodstock. Singing for about 45 minutes and then enjoying the rest of the afternoon with a well deserved 'afterglow'.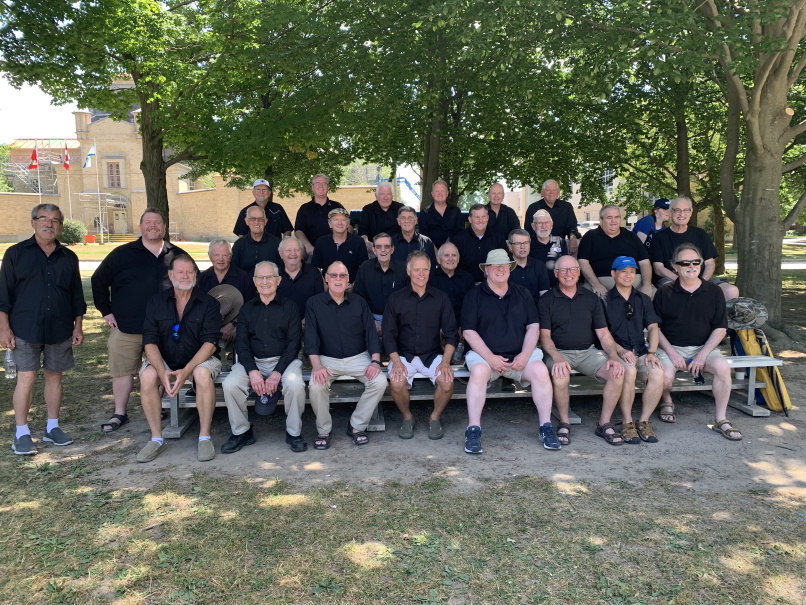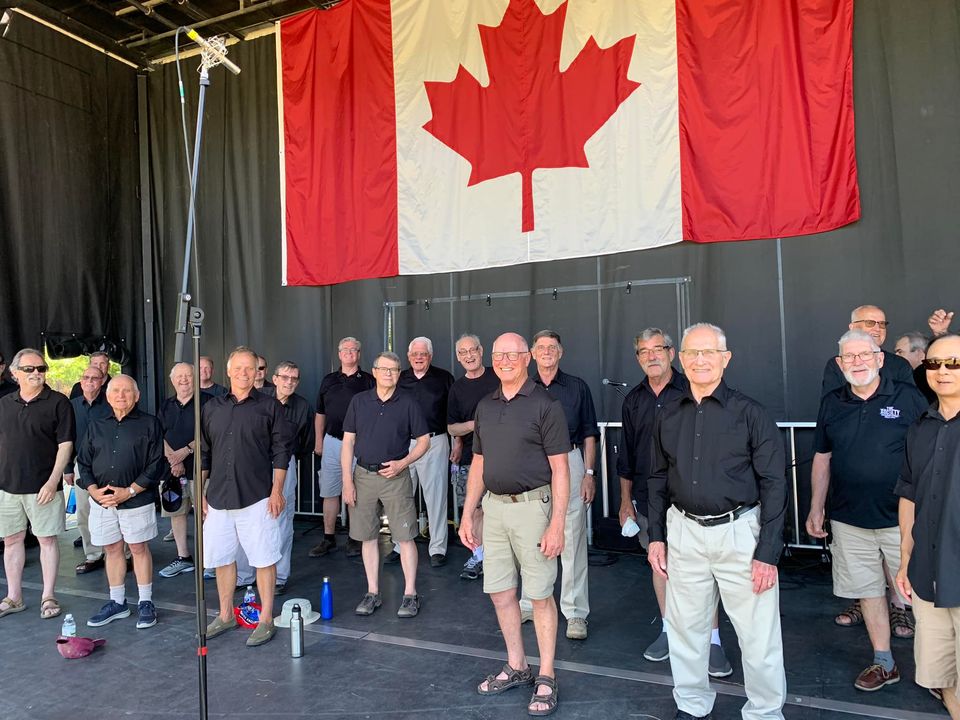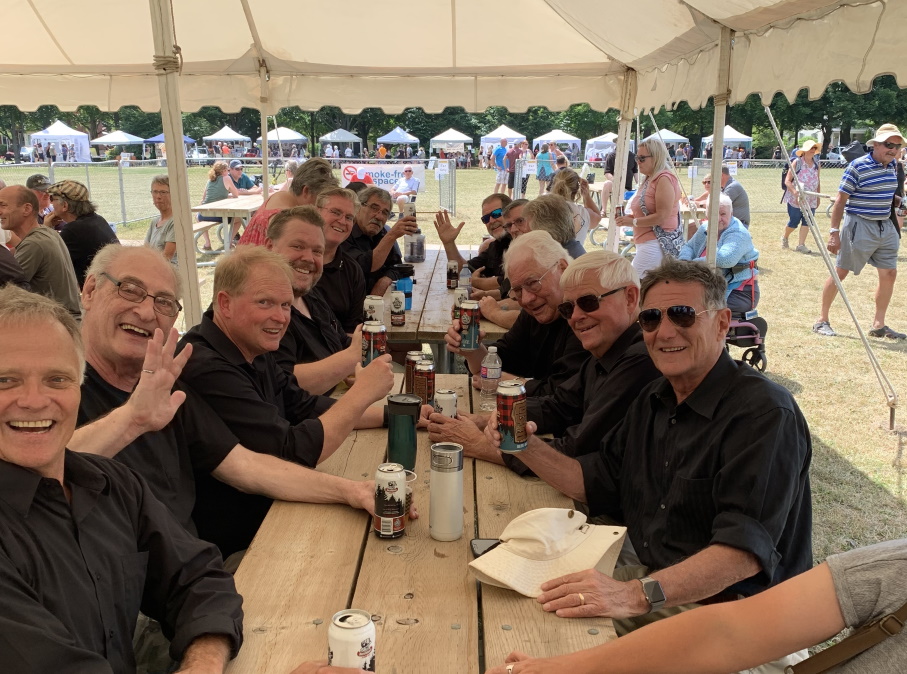 Jordan Travis Awarded Gold Medal at 2022 Barbershop International Contest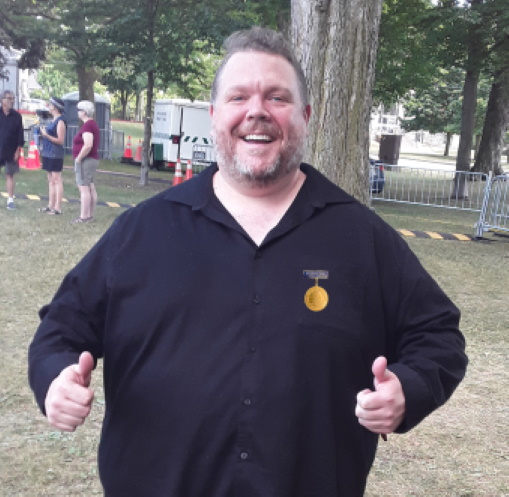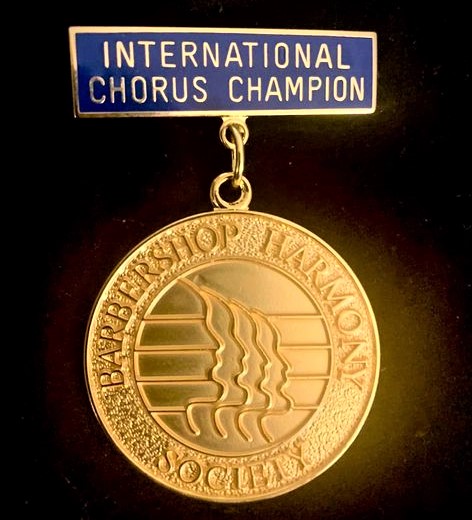 Jordan Travis, our renowned music and artistic director, was awarded a Gold Medal at the recent International Competition of the Barbershop Harmony Society in Charlotte NC. The medal was earned through his coaching involvement with Music City Chorus, the gold-medal winning chorus at this year's competition.

In addition to his position with HTS, Jordan works with several other choruses and quartets in a directing and coaching role. This latest accomplishment merely reinforces how fortunate we are to have him as a Harbourtown Sounder.

Congratulations, Jordan!


Harbourtown Sound Spring Show - June 4, 2022 - 2:00 pm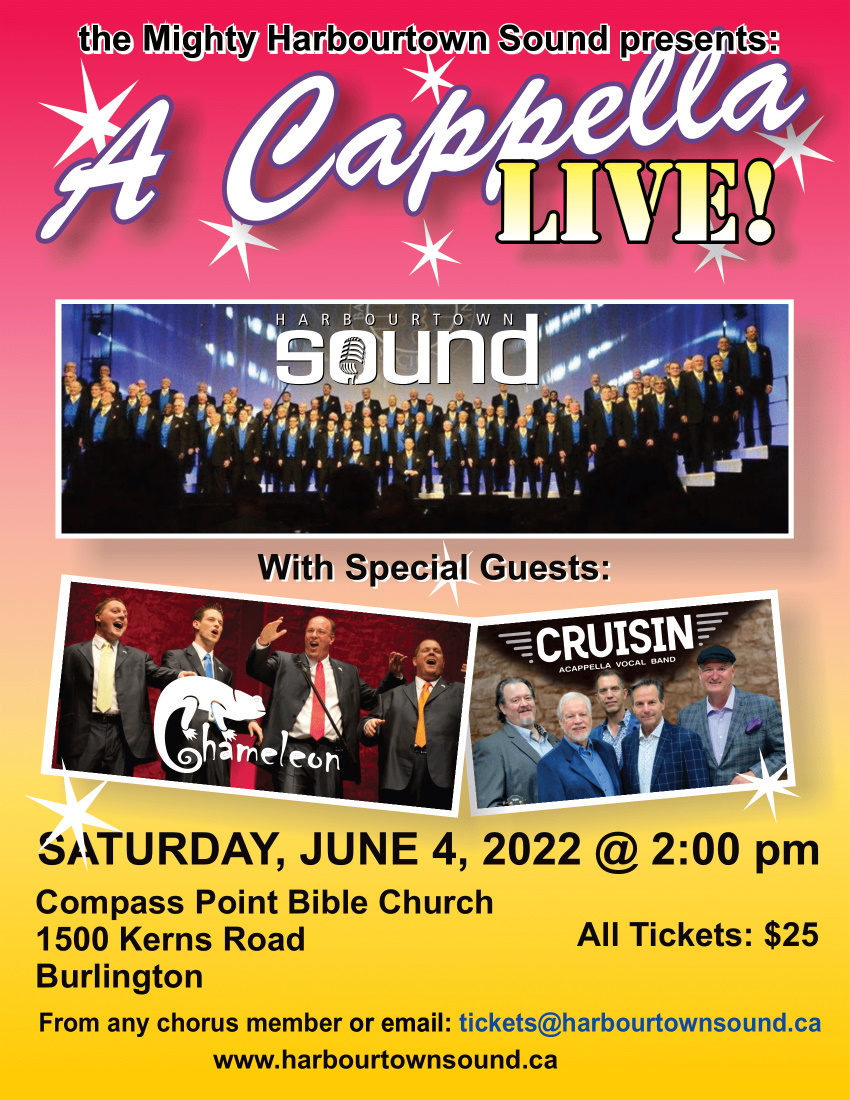 Thank you Harbourtown Sound for the wonderful performance on Saturday. We continue to hear such positive comments about the performance and singing, as well as how entertaining the show was. In addition to thanking all the performers, we want to take a moment and thank our amazing Section Leaders who have all put a lot of work into our development since February. Also a HUGE thank you to someone who has helped define our sound and help us achieve new heights - our Assistant Director Scott McCarthy. Thank you for sharing your ideas, experience, and teachings.

What a wonderful performance for the Harbourtown Sound chorus presenting an afternoon of live music with their first spring show in 3 years.

Additional thanks to our special guest quartets: Cruisin & Chameleon and our very own Harbourtown Sound quartets Hindsight and Mixed Up.

May 7 - Harbourtown Sound Men's Chorus Performed at Fire Chiefs' Memorial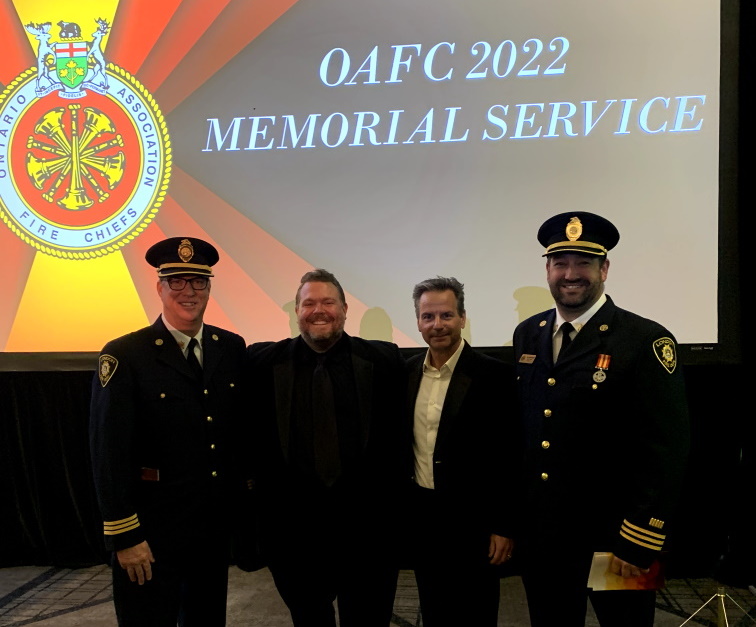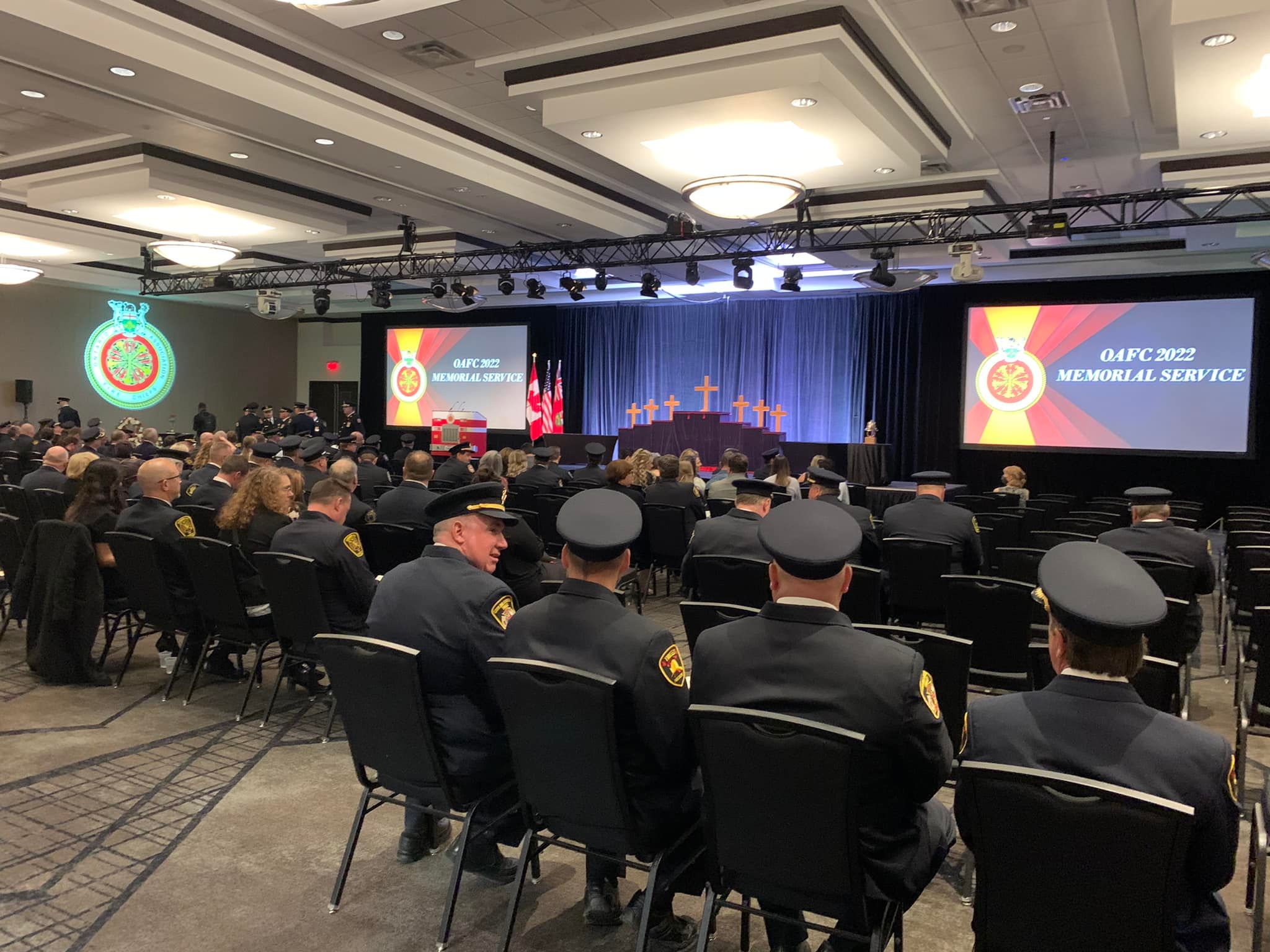 Harbourtown Sound performed for the Ontario Association of Fire Chiefs at its annual memorial service on 8 May 2022. The service wrapped up a week-long OAFC convention at the International Conference Centre in Mississauga.
The OAFC represents the Chief Fire Officers from 441 Fire Departments across the province in leading innovation and excellence in Public and Life safety.
The chorus sang God Save the Queen and O Canada, followed by Let There Be Peace On Earth and Hallelujah. Following the service, chorus members sang All Of Me, together with a number of familiar song tags.
Harbourtown Sound has performed at the OAFC convention several times in the past, in keeping with its mission to support community, business, and charitable organizations, as well as senior citizens and school children, in the greater Halton-Hamilton region. This was the first OAFC memorial service held since 2019 because of Covid restrictions, and in that time, twenty-eight Ontario Fire Chiefs have died.
Apr. 3, Amazing David Wright coaching session!

Our journey back from Covid and becoming a better improved chorus has taken a big leap forward with the coaching session led by David Wright. David is a giant in the Barbershop world and will help us move toward achieving our goals in performance and in contest. The session was incredible and everyone is still buzzing!
Have some questions about singing with Harbourtown Sound
Watch this video to provide some answers to your questions
SING!
These are the adventures, lives and stories of the Hamilton Harbourtown Sound Chorus, proudly delivering top musical performances in Ontario, Canada — and beyond.