Harbourtown Sound - Wow, A Great 15th Anniversary Spring Show!!!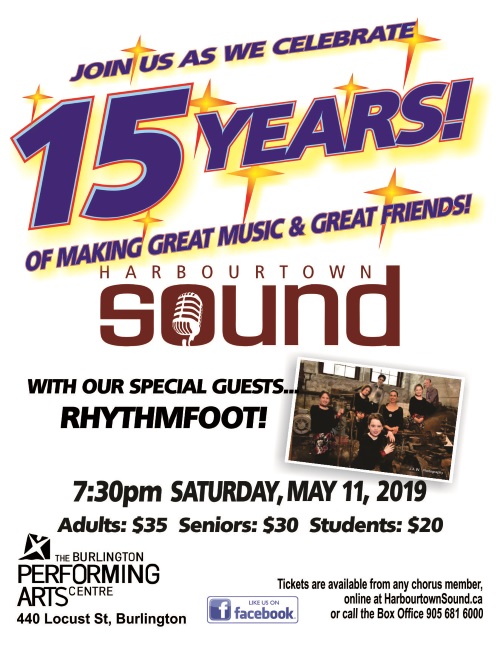 Making Great Music and Great Friends, our 15th anniversary spring show, was a boffo hit with the more than 500 people who attended at the Burlington Performing Arts Centre on 11 May 2019.
Our special guests were Rhythmfoot, an amazing fiddle-playing, step-dancing family from Orangeville, who astonished everyone with their blend of music and fun.
A special thrill was having several former members of the chorus back on the risers with us to sing three numbers: Hallelujah, When I Lift Up My Head, and Let There Be Peace On Earth. There was no mistaking the joy on their faces as they lent their voices once again to our music.