Seasonal Musical Greeting Cards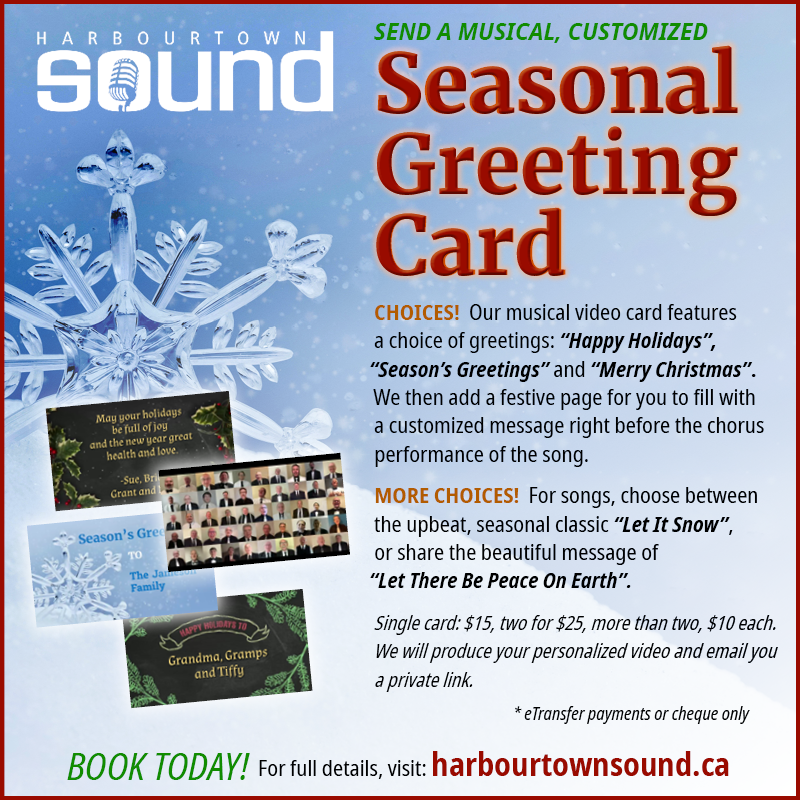 Greeting eCard orders are now closed.

This was a wonderful project for Harbourtown Sound with many people ordering eCards and many people receiving the music of Harbourtown Sound as Christmas Greetings.

We thank everyone who ordered and received eCard Greetings and everyone at Harbourtown Sound who helped make this a wonderful successful project.

Wishing Merry Christmas to everyone and a Happy Healthy New Year.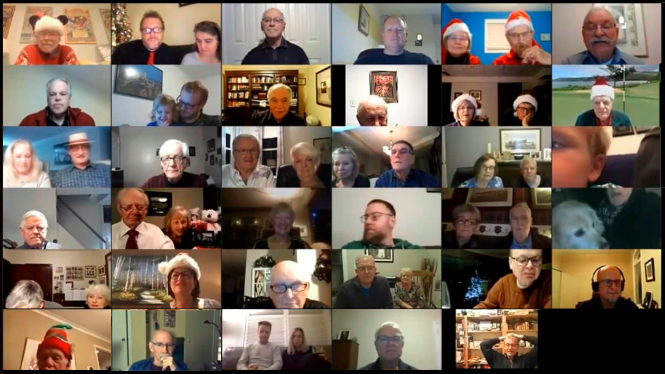 We had a little change in our Christmas Party festivities and we were forced to move our Christmas Dinner to Zoom.
We ended the evening with some amazing draws as well as some songs to celebrate our successful show and 2021 season!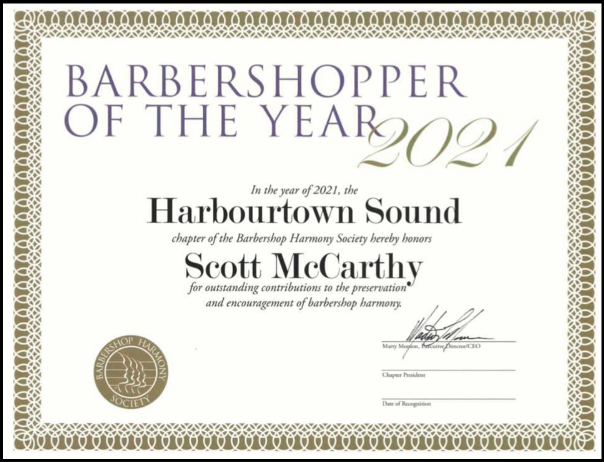 Congratulations to our Barbershopper of the Year, Scott McCarthy. Scott has worked above and beyond coaching Harbourtown to make our sound the best it can be.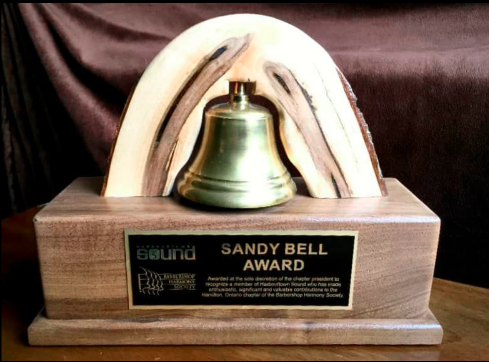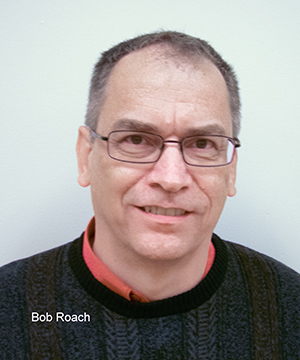 Congratulations to our Sandy Bell Award Winner, Bob Roach, who has tirelessly helped the Harbourtown Chorus achieve it's marketing and fund raising goals.
Dec. 4 - Wow, what a great Live Christmas Concert!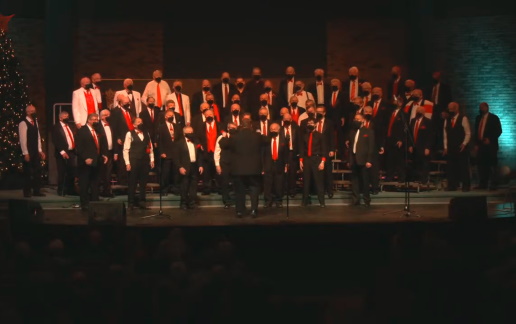 Harbourtown Sound and A Cappella Showcase thrilled the audience with a wonderful Christmas Concert at Compass Point Bible Church on Sat. Dec. 4, 2021 The first live concert in 2 years. We sang to a sold-out audience for our matinee and a well attended evening show.
Sep. 15 - Singing indoors after 18 months!
It's been 18 months since we last rehearsed and sang indoors together. Masked, distanced and excited, we started the thrilling process of getting back to barbershohp chorus singing and ringing chords again. Here's a short clip of us singing at the Port Nelson United Church last night, Wed Sep 15.
August - Starting to sing again outdoors
What a wonderful evening last night. Even the rain couldn't dampen the excitement of being together again!




Everyone was double vaccinated and we were all spaced out. We sang a few warm up songs, then had a 30 minute rain intermission, and then sang for about another hour after that. After one and a half years it was great to sing together again. A big thank you to Susie Bell for letting us use her place.

Have some questions about singing with Harbourtown Sound
Watch this video to provide some answers to your questions