Ordering Harbourtown Sound Clothing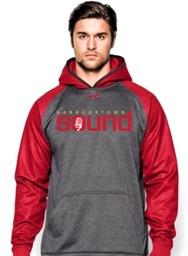 Do you believe in the old adage that you are what you wear? Well, if so, we have good news for you!
Members, family, and friends of Harbourtown Sound can order clothing online, embossed with our name and logo, from Marchants, our chorus supplier. This Under Armour gear is high quality, fashionable, and affordable.
Full details as to selection and pricing, including pictures, may be found at this safe website---https://www.youwear.ca/HTS/
Ordering is simple and fast, as you will see from this short video---https://youtu.be/VlgfQ2uaEqs
You'll find it well worth your while to browse the selection to find something that will suit you---or a loved one---to a T.