Bruce Bonnyman 1929 - 2021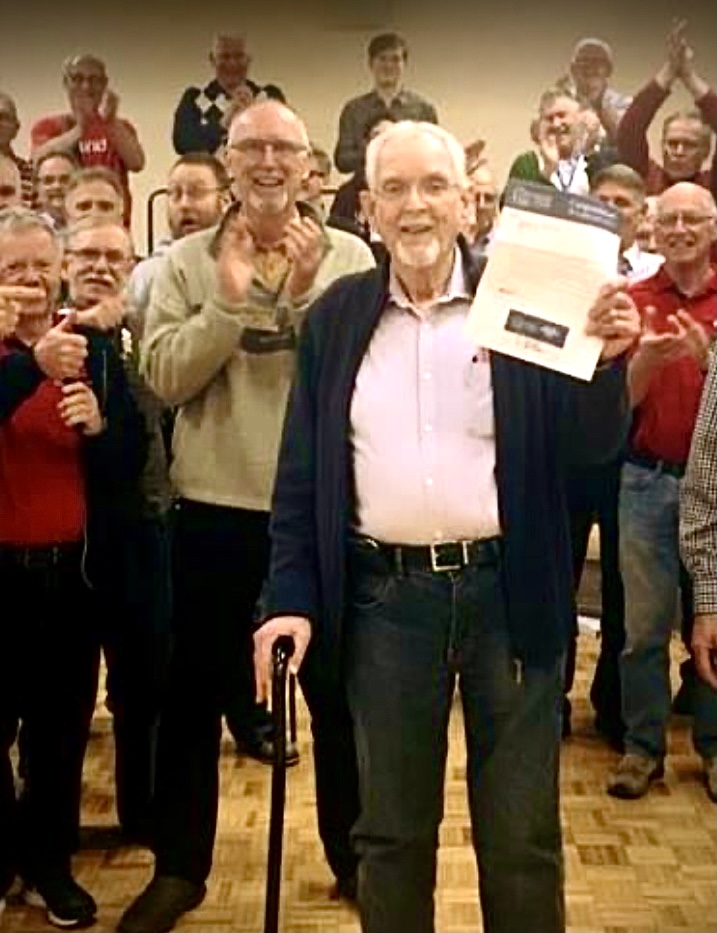 It is with deep sadness that I let you know that our great friend, Bruce Bonnyman, a charter member of the Harbourtown Sound Chorus, passed away. Bruce was a true legend within the Ontario District, having a decorated barbershop career of over 7 decades. He was an incredible director, quartet singer, leader, fantastic arranger and great friend. More than that, Bruce did everything with humility and a great sense of humour and fun.
Isaac Newton said, "If I have seen further, it is by standing on the shoulders of Giants." For me and so many other lives he touched, Bruce was one of those Giants.
Rest peacefully Bruce.
Jordan Travis,
Director, Harbourtown Sound Chorus
MACGREGORS FUNDRAISING 2021
Our 2021 spring fundraising campaign recently ended, successfully coordinated by Vic Linka's hardworking team. Thanks to members and friends of the chorus, we sold more than 450 boxes of product from MacGregor Meats, just in time for barbecue season---a new record!
Harbourtown Sound is grateful to so many of our friends who helped us out by purchasing this record number of product; your support is very important to us.
Details for picking up your order on May 20, will be emailed to you.
Fundraising is a necessary, behind-the-scenes activity for a chorus such as ours, to support our performances and community outreach endeavours. Because of our inability to perform for live audiences as a result of the pandemic restrictions during 2020 and 2021, our revenues are substantially off, so this year's campaign was especially important.
Thank you again to one and all.
Ordering
Harbourtown Sound
Clothing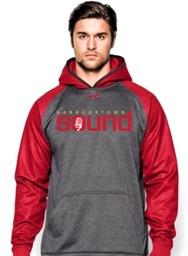 Do you believe in the old adage that you are what you wear? Well, if so, we have good news for you!
Members, family, and friends of Harbourtown Sound can order clothing online, embossed with our name and logo, from Marchants, our chorus supplier. This Under Armour gear is high quality, fashionable, and affordable.
Full details as to selection and pricing, including pictures, may be found at this safe website---https://www.youwear.ca/HTS/
Ordering is simple and fast, as you will see from this short video---https://youtu.be/VlgfQ2uaEqs
You'll find it well worth your while to browse the selection to find something that will suit you---or a loved one---to a T.
Watch this space for more information on our Spring Show.
Have some questions about singing with Harbourtown Sound
Watch this video to provide some answers to your questions